Would you believe it if someone told you that 59% of business processes will be automated within the next five years, and that 83% of IT decision makers consider automation to be "essential" or "very important" to their companies? According to a recent study by Redwood Software, all of this is true! RPA is a growing trend in the US and in the UK.
That said, once you've decided you want to invest in an Enterprise Automation Platform, it can be difficult to identify where you'll begin your digital transformation. When it comes to the greatest impact automation can have on your enterprise, one size doesn't fit all. It's important to take a look at all of your options, along with your business' biggest pain points, in order to identify the best place to get started.
Understanding the Options
An Enterprise Automation Platform can be used to automate processes within any department or team. As a starting point, check out this 2-page online brochure for a list of the industries and departments where we've seen Enterprise Automation used in the past. A flexible enterprise solution can be used to map out and automate everything from back-office accounting/finance processes to customer-facing dashboards and portals.
Identifying Your Greatest Opportunity
You can't change everything all at once. It's important to plan out your digital transformation strategically. Here are some suggestions for where you might begin, based on what other organizations have done, and the departments that hold the greatest number of automation-ready processes:
Accounting
Many organizations have accounting processes that have been passed down from person to person and no longer make a lot of sense from a "process health" standpoint. There might be duplicate steps or manual, paper-based tasks that could use a facelift.

For example, when Alimera Sciences (a pharmaceutical company) decided to dip their toes in the automation pool, they chose to begin with their invoicing process. Why? Because they were having issues with limited licenses for their existing accounting system, and they were seeing lags in their process. Invoices would be handed to a manager for approval, and they'd be left sitting on a desk for weeks at a time, backing up every other step of the process.
With DocuPhase's automated routing and rules-based approvals, this was no longer a problem. Invoice processing time was reduced by 93%! At that point, with their AP processes automated, they were able to look at other areas that could benefit from automation.
Sales
Sometimes a process works just fine when you have a 50-person operation. But when you explode to a 500-person operation very, very quickly, your paper-based process begins to wear through. You hold it up to the light, and you see a bunch of tiny holes. It's no longer secure or sustainable.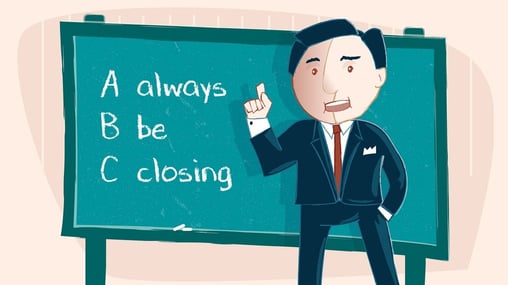 When we first connected with KnowBe4 (the world's largest security awareness training and simulated phishing platform), they were experiencing a period of tremendous growth, and it was taking a toll on their sales process.
They decided to begin their Enterprise Automation journey by updating their sales order process. The DocuPhase team performed a number of steps during the implementation process that helped them radically change their sales order process. The most notable changes came from:
A redesigned, digital sales order form
Automation of their mapped out sales order process
A seamless integration with their existing SalesForce software
Access to analytics relating to their sales performance
Check out the full KnowBe4 story here.
Human Resources
According to Forbes.com, "most HR processes can now be automated." For some businesses, automating the many manual processes within HR can make a huge fiscal impact. Consider these 10 HR tasks you could be automating: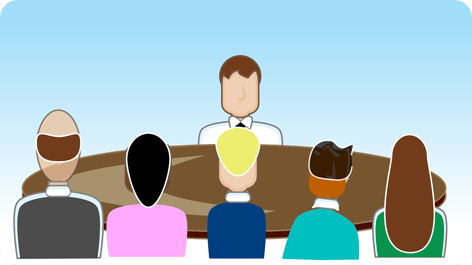 Updating benefits selections
Processing PTO request
Updating employee data
Sending reminders about employee reviews
Organizing, indexing, and filing new hire paperwork
Ensuring compliance
Preparing for an audit
Securing sensitive documents
Backing up your data (disaster recovery planning)
Standardizing the application and hiring process
For more info on HR automation, check out our 2018 Ultimate Automation Toolkit: HR Edition.
It's packed with info relating to HR challenges like these:
High employee turnover
Undocumented or inconsistent processes
Excel spreadsheet overload
No plan for disaster recovery
SharePoint confusion
If you've got a high turnover rate, you're not alone.
When we met Goodwill Industries, they had an annual turnover rate of 35% and needed a solution for their inefficient HR and payroll processes. After implementing Document Management and Enterprise Automation within their HR department, they were able to reduce time spent on paperwork by 25%, and they saw $100,000 in annual savings.
Legal
Some departments are more paper-laden than others. The legal department takes this to the next level! A single case can mean reams and reams of paper. Add to that the fact that multiple cases are worked in concurrence. That adds up to a TON of paper.

Our first discussions with Lewis, Birch & Ricardo helped uncover their unique issues, which were caused by the sheer amount of paper volume and binders required to substantiate support for business evaluations and analysis. Their challenges included:
Being encumbered by binders and documents associated with each legal matter
Having to carry luggage carriers with boxes of documents for a single meeting
Being required by law to provide opposing attorneys with financial documents and analysis in a timely manner, meaning speedy replication was extremely challenging but necessary
With legal automation, your team will be able to automate digital filing, tie together related documents with customizable tags, and find the records they need with dynamic full-text search capabilities.
Manufacturing/QA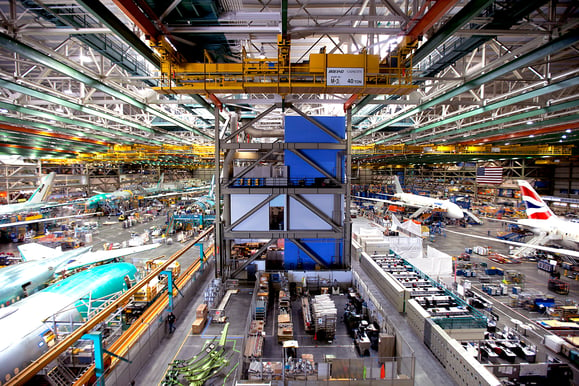 Manufacturing is riddled with complex processes and ever-changing regulations. Combine this with old-fashioned, paper-driven operations, and you've got yourself a recipe for needless complications and delays. Oftentimes, lost documentation requires extra time to recreate, and you lose revenue in the process.
When you apply Enterprise Automation software to manufacturing, you're able to:
Create QA checklists
Ensure compliance and auditability
Automate crucial processes
Manage SOPs and revisions
Maintain consistent instructions for everyone completing QA routines
Access process maps and analyze process data
For example, Lockheed Martin, a global security and aerospace company, uses Enterprise Automation to gain visibility into their assembly processes, to track requisitions for parts, and more.
Exploring Other Resources
Web Forms
Have you ever filled out a form online before? Imagine that ease of use across any business process. You can use web forms for purchase orders, PTO requests, or even financial reporting.
Check out this webinar recording to learn the 10 most commonly created web forms.
Paperless Possibilities
Document Management is the foundation that Enterprise Automation is built upon. At companies that aren't paperless, the monetary and environmental costs continue to add up:
Employees spend an average of 30-40% of their time looking for information they can't easily find
For every misplaced document, your business could lose anywhere from $350-$700
50% of business waste is made up of paper, and U.S offices use 12.1 trillion sheets of paper a year
With all the paper we use each year, we could build a 12-foot-high wall of paper from New York to California!
If you're ready to embrace a paperless office, download "Not Your Mama's Guide to Going Paperless" to learn more about how Document Management can impact your bottom line.
Still not sure where to begin your Enterprise Automation journey? Get guidance from the pros. We know what's possible and where we've seen successes with companies like yours. Work hand in hand with our team of process improvement consultants as you figure out where to begin with Enterprise Automation, and where it will take you in the future.