At DocuPhase we love AP Automation. It's one of our favorite things to help businesses with because we know just how big of an impact it will make for our clients. Between the time and cost savings, easily enforced compliance, and improved vendor relationships, AP is ripe to profit from Automation technology. But we would be remiss if we didn't take the time to show how automation technology can transform an entire organization into a modern digital workplace.


Automate All of Accounting
Before moving to other departments, it's important to note that Accounts Payable isn't the only use case for accounting automation.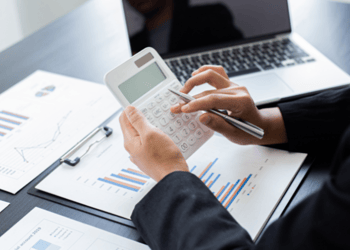 Your Accounting Team can likely benefit from automation in other areas, like Accounts Receivables and Purchase Orders. Setting up a single system where you can track the status of outgoing pay requests in addition to incoming invoices offers a more holistic approach to accounting. Meanwhile, purchase orders are made simple with custom forms so anyone in the company can confidently submit a request knowing it will be quickly seen by the right person.
And don't get us started on Payment Automation! Did you know that approximately 80% of payments are still being made through check?! Printing, signing, and mailing slips of paper isn't saving anybody time and it's just not necessary anymore. Payment Automation software can automate your vendor relationships and incentivize clients to move their preferred payment method from check to virtual credit card or ACH, which will save everyone money in the long run.


Help Out Human Resources
If your Human Resources department is still using manual processes, we have good news! Automating H.R. is one of the most transformational decisions a company can make, often having a direct and immediate cost-saving impact.
When Goodwill Industries of Middle Tennessee came to us, they were drowning in paperwork and struggled to combat the inefficiencies that came with digging through filing rooms multiple times per day. Implementing a Document Management system allowed them to fully digitize their records resulting in a 25% reduction in time spent on paperwork, a 70% reduction in interdepartmental inquiries, and a whopping $100,000 in annual savings!
Although digital document filing is incredibly impactful it doesn't stop there.
Automated document routing and customizable digital forms help H.R. make processes like employee onboarding smoother than ever.

Optical Character Recognition (OCR) makes uploading documents quick and easy while eliminating human error.

Once uploaded and filed, auto-indexing features ensure that

data is organized according to business rules

and makes lost or misfiled documents a relic of the past.


Liberate the Legal Team
Here we have yet another department that tends to struggle under the weight of physical files. Document Management can work wonders for your legal team so they don't need to cart binders full of papers to meetings or proceedings. Custom virtual file cabinets, combined with Full-Text Search make it easier than ever to quickly access all pertinent documents without diving into the storage room.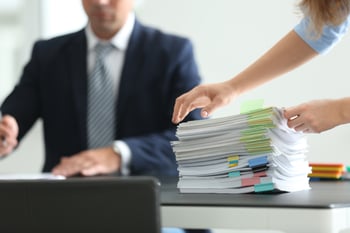 After Lewis, Birch, & Ricardo implemented DocuPhase, not only were they freed of their paper shackles at the office, but they are now able to access the newly digitized files from anywhere thanks to mobile access. The Document Management Platform helped them eliminate old case files and reduce the long-term liability associated with having so much confidential information in hard copy form. When paired with secure cloud hosting and customizable viewership permissions, LB&R can now access all the documents they need, from anywhere, without worrying about compromising security.


Open Up Operations
Every company's Operations Department is completely different, yet across nearly every major industry, there are proven ways that automation can positively impact day-to-day business. Listed below are just a few examples of the versatility of automation when applied to operations. These organizations operate in wildly different markets and had unique difficulties that were only overcome by comprehensive automation solutions.
Do it all with DocuPhase
Why restrict your business to only AP Automation? You need every department to be up to speed so you don't fall behind the competition. DocuPhase's Business Process Automation Platform can work with any team, in any industry, and will seamlessly integrate with your ERP and field-specific systems. If you are interested in bringing your entire company into the digital age, schedule a call with our team today.