The average HR department juggles countless responsibilities from hiring, training, and culture-building, to enforcing regulatory requirements and managing benefits and payroll. And then there's the unpleasant business of handling terminations. Each of these responsibilities comes with a mountain of manual tasks that can slow things down to a crawl.
That's where automation comes in. Business process automation can accelerate HR tasks while cutting costs and reducing errors. According to a report by Gartner, approximately 47 percent of companies will turn to HR automation in 2022, with more than half looking at cost savings as the key motivator for the change.
Here's how automation can solve five common HR challenges and give your company the competitive edge:


1. Improve Recruiting Efforts
Recruiting and training costs definitely add up. The average investment per hire varies by industry and job but the average cost is between $3,000-$4,500 per hire. (Source: netsuite) With such a high price tag, it's in every company's best interest to find ways to create efficiencies that improve the hiring process.
Automating your HR recruitment processes can help in many ways, including:
Saving 67% of processing and evaluation time.
Removing 43% of opportunities for human bias.
Improving the strength of candidate match by 31%.
Cutting approximately 30% of recruitment costs.
(Source: frevvo)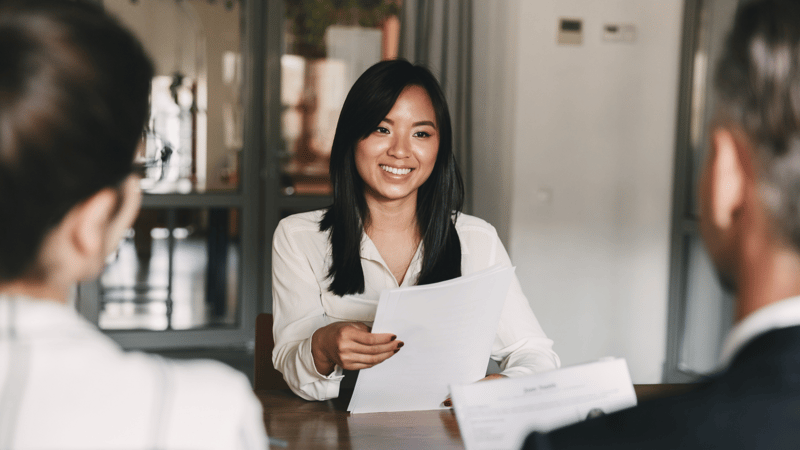 2. Accelerate Onboarding
Once you've made the offer, HR's job isn't over. Now it's time to onboard the recruits. With up to 20 percent of staff turnover occurring within the first 45 days, the initial days, weeks, and months on the job are critical. (Source: enboarder). If newly hired employees are leaving soon after joining the team, your onboarding processes could be to blame.
Filling out heaps of manual documentation including non-compete agreements, non-disclosures, and tax forms can take its toll on new hires and lead them to think twice about joining your company. Simplifying this process means HR staff can use the time to welcome, train, and invest in the new employees. According to a frevvo report, organizations with a standardized onboarding process experience 62 percent greater new hire productivity, along with 50 percent greater new hire retention.
A robust document management system complete with electronic web forms can help your HR team provide a smooth training and onboarding experience that shows employees you're an organized and forward-thinking business. Making it easy for workers to sign up for benefits, manage pay and time-off requests, and access learning opportunities can help you attract and keep valuable talent. Keep in mind, not all incentives need to be financial – with the right resources and planning, you can increase retention simply by improving day-to-day job satisfaction and offering opportunities for professional development.


3. Accomplish More with Less
Recurring tasks like payroll take a long time to do every week especially with PTO, taxes, and any other garnishments to consider. With automation technology, you'll free up your HR staff to get more done in less time. Not only does this favorably impact the bottom line, but it also allows staff to focus more time on future-focused objectives that will set up the department and company for continued success.
With workflow automation, all of the core housekeeping tasks are simplified and accelerated. This not only strengthens the internal review process, but it empowers your HR team to spend more time on higher-level tasks that are more individually fulfilling and strategically valuable for the organization than mindless paper-pushing.


4. Minimize Human Error
When you choose to automate data entry, you stop having to worry about the consequences of a wrong number or misspelled name slipping through due to human error.
With OCR software you can scan documents, extract the important information and then have it automatically stored and indexed without the stress of manual data entry and filing paper copies. Meanwhile, Document Management and Workflow Automation take things a step further, so you can sidestep common issues like lost paper files or confusing email attachment strings.
HR Automation provides the tools needed to facilitate clean communication and improve the quality of everyday work. Accurately capturing, storing, and securing information is a core component of nearly every HR responsibility. Automation technology helps you consistently meet those objectives in a simplified and organized fashion.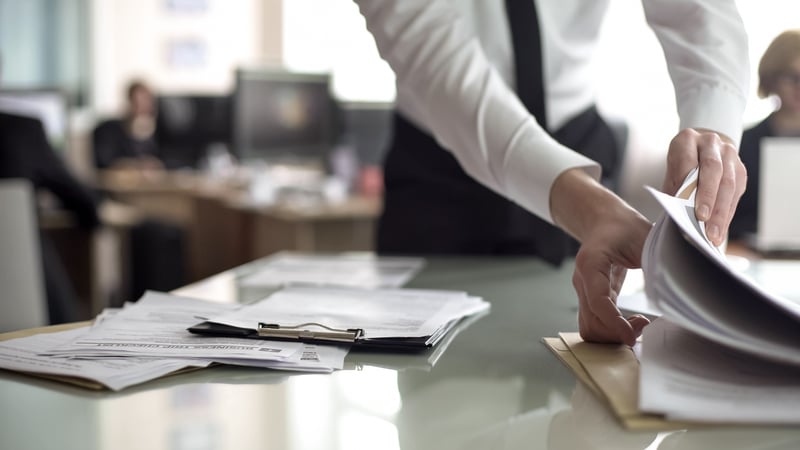 5. Grant Access for Everyone
Today's workers expect their employer to provide access to documents online. Gone are the days of waiting for documents to be located and sent through the mail (or even faxed or emailed). With the click of a button, employees want to be able to pull up the records or reports they need.
HR automation makes it possible to submit PTO requests, sign new hire documents, and access important pay, tax, and benefits information on-demand. The ability to sign digitally via custom web forms linked to your document management system makes updating W-4s, tax forms, and health insurance easy and secure. These resources can then be provided to your organization through a highly configurable employee portal that allows individuals to find their personal records or submit requests without bothering your busy HR team.


Are You Ready to Simplify HR?
Whatever your business's needs, there is an automation solution available to help you streamline your human resources processes. To learn more about how HR automation can work for your organization, download our HR automation toolkit or contact one of our automation experts.