A document management solution is a valuable asset for any organization, and it can be an absolute life-saver for an organization with a lot of essential files and data floating around. Document management software is essentially a digital filing cabinet for all of your files that makes storing, searching, and sharing data quick and simple.
These functions can immediately impact a company by replacing the need for paper filing or those annoyingly endless strings of email attachments. Traditionally, document management solutions only really scan and archive documents, but that's just the beginning.
There are several incredible tools that can massively expand the utility and scope of application of document management within your organization.
Electronic Web Forms
One of the simplest yet most impactful additions to a document management system is the inclusion of electronic web forms. All businesses use forms in some capacity, whether for logging data, filing reports, or making requests for processes like expense reimbursement or PTO.
Information gathering is an essential component of everyday business processes which directly feed into your document management system. Why rely on paper forms or pdfs when you can quickly build custom forms that update real-time and can effortlessly sync with multiple databases?
When tied into your document management system, any submitted electronic web forms are instantly saved to your digital filing cabinets so they can become immediately available, searchable, and viewable to anyone in your organization with the proper permissions.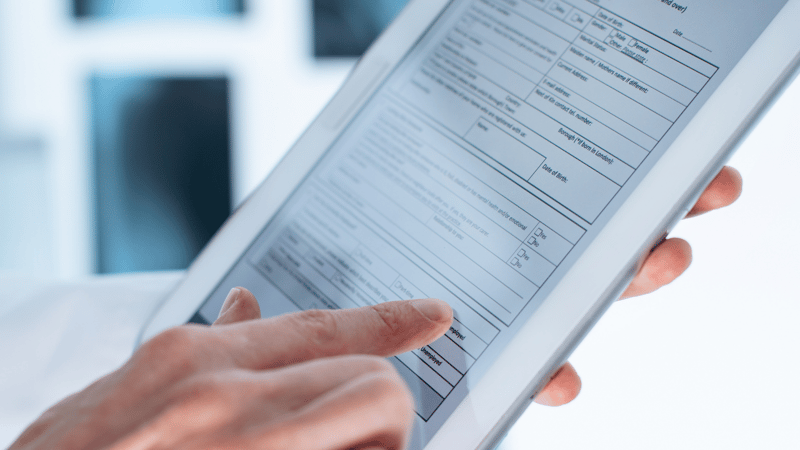 OCR
So what happens when the information going into your database is being provided by an outside element that does not use your electronic forms? This is where Optical Character Recognition technology (OCR) can save your organization countless hours of tedious and frustrating data entry.
Instead of just scanning a document image or typing data you already had back into a form, OCR software can take that file, recognize text, and extract pre-determined sets of information for you. When paired with a document management system, OCR can massively accelerate data input and increase the efficiency of search and tagging functions.
Like most components of a comprehensive system, OCR is most powerful when its functionality is paired with another component. Once data is pulled via OCR methods, additional information can be pulled in from external systems using that information. This allows for the inclusion of data or information which is not available on the document itself, which helps to add context for users of the system.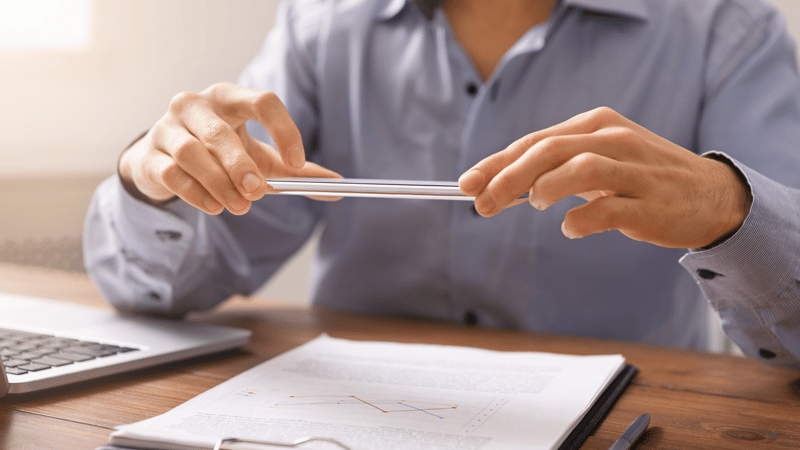 Workflow Automation
All the digital storage in the world will only take you so far if the majority of your business is operating off manual processes. Even seemingly isolated systems like records management can benefit from automating the processes that surround it.
Once files are stored in your document management system they can be accessed with ease but it still requires someone to enter the software and manually search. With workflow automation software, that data can instead be directly routed to the relevant people the moment it's entered. By directly forwarding important documents and alerting the recipient, simple administrative burdens are eliminated, streamlining efficiency and reducing the risk of forgotten tasks.
Workflow Automation helps connect your entire business, not just document management. With the ability to incorporate business rules and controls alongside advanced and adaptive work queues, your day-to-day operations can experience the massive cost savings that come with greater transparency and compliance.
Analytics
Once connected to the rest of your organization through custom workflows, the next step is strengthening your understanding of process efficiencies so they can be improved. Anytime you have that many people and processes working in tandem, you need a way to ensure that all those pieces are actually fitting together seamlessly.
Adding Analytics to your document management system and automated workflows enables leadership to monitor results with a real-time, system-wide view of your business and how it is running. With Analytics, you can quickly and confidently make informed decisions by having timely insight into how your people, processes, and data intersect.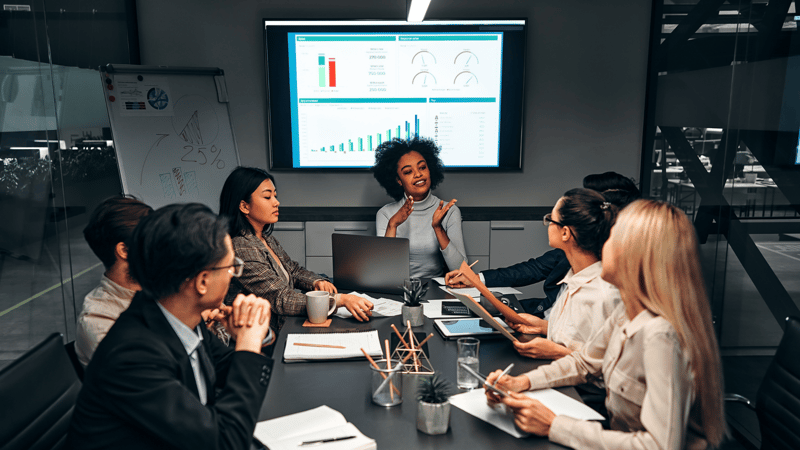 Integrations
Although a document management system is great for gathering and accessing documents, if you have to enter all that data again into other software systems, it won't be saving your employees any time. This is where integrations come in.
While not technically a tool, system integrations are essential to avoiding double or even triple information entry and incurring the associated labor costs. But it's not just about costs and efficiency.
Data accuracy is a massive problem for companies that don't ensure consistency of information across applications. For industries like healthcare that can mean opening up doctors and nurses to the risk of mistreatment. For construction or manufacturing, it can result in wasted materials or delays on the production line.
Proper integration will pull data from your document management system, and present it to a user for updates, changes, or approval. Then upon completion, the input from the user will sync back to the originating system and all other linked systems.
Regardless of industry, you can't afford not to integrate the other important applications with your document management system.
Prepare Your Workflows for Automation
Join us for our webinar, Workflow 101: The Backbone of Automation on September 16th at 2 pm EST. We will be exploring the importance of optimizing workflows before beginning your journey into business process automation. Sign up here!