Patients are more empowered than ever with instant access to information. In fact, a whopping 90% of patients look up a doctor or hospital online before visiting. (Source: healthcaresuccess.com)
For better or for worse, the patient experience has become the primary factor for patient referrals and a medical professional or facility's lack of ability to deliver on this experience hinges on a good or bad review.
When it comes to the patient experience, there are dozens of possible areas in which your medical practice may be able to improve. Although we can't improve your team's bedside manner, we can show you a few ways process automation software can tip the scales in your favor the next time a patient leaves a review.
Accelerate Administration
Long wait times are undoubtedly the most common frustrations when going to the doctor. In fact, a study by Vitals identified a direct correlation between the average wait time of a doctor's office and the number of stars it had in online reviews. According to that same study, 30% of patients will leave solely due to unhappiness surrounding wait time.
While the patient might feel like the doctors and nurses are ignoring them, in reality, it is more likely that they are bogged down with administrative processes. Streamlining your work at each stage of the visit, with automation can lead to happy patients and more of them!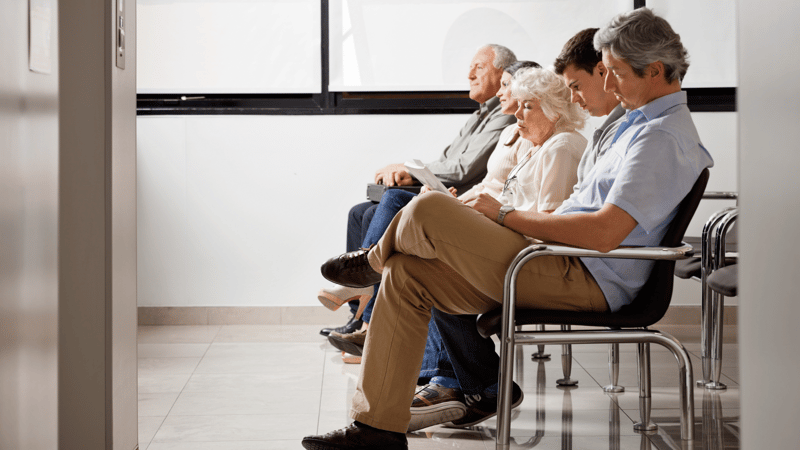 Automating administrative processes and setting up fully online check-ins can make both your patients and your front desk staff happy. Using a series of electronic web forms, you can gather all relevant patient information digitally and securely. When integrated with dynamic workflow automation, those documents can be stored and directly routed to the queue of the relevant nurse, doctor, or lab technician as determined by detail attentive, custom rulesets.
When any paper documentation does come across your team's desk, Optical Character Recognition (OCR) can allow them to quickly and easily upload those records without time-consuming data entry. OCR withdraws important information from an image or file allowing your team to save time, ensure accuracy, and reduce the risk of human error.

As the visit progresses, your automated workflows and digital information gathering will ensure that administrative tasks are completed quickly and cleanly so that your focus can be kept on the patient.
Digitally Manage Patient Records
Another layer of frustration for many patients is poor record management. There are mountains of forms, files, and tests generated throughout a single visit, not to mention previous visits with you and other healthcare providers. However, when a patient requests medical records, there is an expectation that their health information is organized, secure, and readily available.
Despite the staggering nature of the task, it is nonetheless essential to have an exceptionally organized and automated patient record system. Poor patient record management can damage patient confidence and unintentionally expose doctors to the risk of a potentially life-threatening misdiagnosis.
A comprehensive document management system that is integrated with all forms of data collection within your practice can expedite record access for patients, and protect your team from costly or even dangerous errors. Database lookup, auto-indexing, and full-text search functions allow your medical team to quickly hunt down important files while custom clearances, permissions, and cloud-hosting options provide security for your patients' medical information.
Integrate Pre-Visit Software
If there is such a thing as an easy win in healthcare, it has to be scheduling software. Nothing can enhance the patient experience quite like being able to book appointments in advance, at any time, anywhere and without having to talk to anyone.
Giving back control with self-scheduling, automated reminders, and updates, and pre-visit check-ins will help your patients feel valued and empowered. Plus, it can massively reduce the number of calls your front office manages, allowing them to dedicate more attention to the patients arriving instead of listening to symptom descriptions and taking down insurance information.
Once you have your pre-visit software implemented, the next step is integrating it with your other automation tools. When a patient schedules their check-up and initiates an online check-in, you can direct them to a custom electronic form which upon completion will move directly to your document management system so it can be accessed with a single search on the day of their appointment!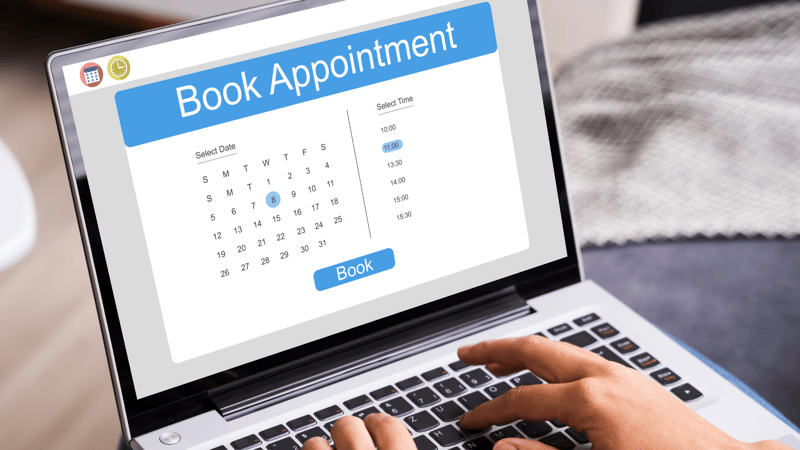 For More Ways to Improve...
Download our free whitepaper: Quality Healthcare Through Automation. Free your team from mundane, everyday tasks and empower them to provide a superior patient experience.