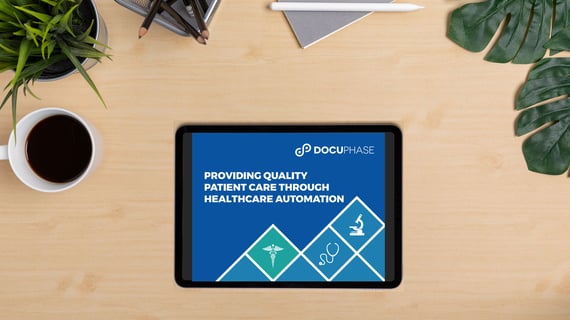 HEALTHCARE AUTOMATION CAN MAKE A POSITIVE DIFFERENCE IN THE QUALITY OF PATIENT CARE.
Want to free your team from mundane, everyday tasks and empower them to provide a superior patient experience?
After implementing the DocuPhase platform, healthcare organizations have seen increases in patient volume by up to 330%, and up to a 260% increase in productivity, all without having to add additional resources.
Discover how automation tools can assist with:
Records Management
Administrative Tasks
Standardization of Care
Data-Driven Insights
Download your free copy of this whitepaper now to see how others in the healthcare industry are using the DocuPhase enterprise automation platform.