Banking technology has transformed the banking industry in recent years, with RPA (Robotic Process Automation) allowing banks to automate up to 70% of their tasks. While RPA paved the way, more banking automation technologies are following close behind, including a cluster of AI (Artificial Intelligence) technologies like speech recognition, machine learning, and deep learning. (source)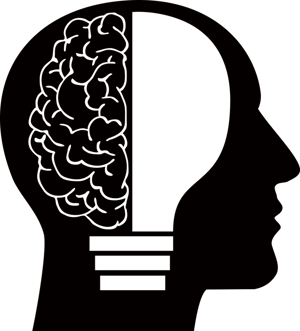 Today we're going to take a look at the present and future state of banking automation technology and how new tech is changing the way banks train employees, run the back office, and manage risk and audits.
Banking Technology in the News – Changes at Deutsche Bank
What better way to understand the potential of new technology than to look at how others are actually using it? Here's how Deutsche Bank is seeing incredible results from using Robotic Process Automation tools throughout their organization:
New Hiring Training with RPA
Before this financial institution began its digital transformation, it took far longer for new employees to get up to speed, and for good reason. For example, when a new person was brought onto the loan operations team, it could take six months for him or her to be trained well enough to work at full capacity. Pair that with the high turnover rate often present in roles that require a lot of repetitive work, and you've got a self-defeating cycle.
When RPA tools were introduced to help train employees and augment their work and skillsets, the ramp-up time decreased dramatically. Why? For a few reasons.
The first reason is that the robotic assistants that come along with a Robotic Process Automation platform can store and pass on important information that previously might have been housed in the brains of a couple veteran employees. No more "tribal knowledge" barriers!
Further, built-out automated workflows help ensure that processes carry on consistently, even when team members are new. When it's someone's turn to complete a task, that person is notified automatically and is delivered the task at hand, along with instructions and all the information necessary for completing the task.
Finally, workflow automation helps to fix the problem of high employee turnover, rather than sticking a Band-Aid on it. Because machines can be programed to complete repetitive tasks like data entry and sending email reminders, employees have a better work experience and are able to use the skills they were hired for, rather than completing mind-numbing work that may eventually drive them to a different job or a different industry altogether.
Do you have a similar problem? Learn more here: "Can RPA Solve Your Problem with High Employee Turnover?"
Automating the Back Office
No matter the industry, RPA can assist by automating back-office tasks. For an organization that performs office-based tasks as their primary business, even more of their work can be automated. Deutsche Bank falls into this category, as they are a bank and financial services company. This means that tasks related to cash operations, loan operations, taxes, and trade finance can be automated with the help of Robotic Process Automation vendors.
According to Dean Mazboudi, who has been focusing on using emerging technology to meet Deutsche Bank's needs, the company has been able to automate anywhere from 30 to 70 percent of their processes within these various focus areas.
Reducing Risk by Minimizing Errors
Further, RPA has made the bank more productive and has helped to increase quality and decrease errors, as machine-run tasks aren't subject to human error. Information can be digitally captured through the use of OCR (Optical Character Recognition) tools. It can be automatically synced across various systems and cross-checked for accuracy. All of this helps to eliminate the costly errors that banks try to avoid.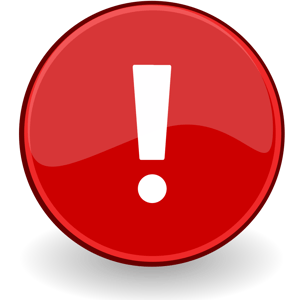 For more details on how RPA can help to reduce banking errors, check out our article, "5 Ways Innovative Workflows Reduce Banking Errors."
The Future of Risk Management in Banking and Finance – According to McKinsey & Company
Risk management has changed over the past few years, not just because of emerging technology, but because of the financial crisis we've gone through globally.
Here's how most Risk Management departments are looking nowadays:
"Today, about 50 percent of the function's staff are dedicated to risk-related operational processes such as credit administration, while 15 percent work in analytics. McKinsey research suggests that by 2025, these numbers will be closer to 25 and 40 percent, respectively." (source)
These six trends are shaping the future of risk management, according to a recent article published on McKinsey.com:
Increased Regulations
Worldwide, banks are being asked to comply with more stringent regulations, especially related to bribery, tax collection, and fraud. This pattern will continue to grow, and we'll see it begin to encompass employment practices and customer service, too.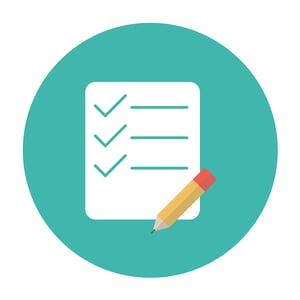 Higher Customer Expectations
The advent of fintech has caused customer expectation to be higher than ever. Customers expect banking apps and online services, in addition to instant responses to inquiries and requests.
Advanced Analytics
With new opportunities available through the use of big data and machine learning, banks may see advanced analytics as a way to get a competitive edge. However, caution must be taken in order to comply with data privacy regulations.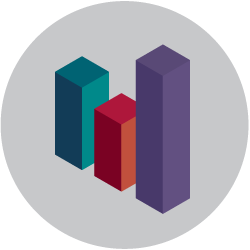 New Risks
Just when you thought you had everything covered…
New categories of risks are emerging within banking!
Here's a look at three new players in Risk Management:
Model risk – occurs when banks apply models that contain errors
Cybersecurity risk – refers to the increasing need for cybersecurity
Contagion risk – relates to risk associated with negative global market developments
Risk managers must understand each of these new types of risk in order to update their practices to account for them.
Removing Biases
Because the banking industry requires decisions to be made and risks to be taken, banks are especially prone to bias, where decision makers let key pieces of information outweigh the rest of the information they've received. In the future, risk managers are likely to be tasked with de-biasing their financial organizations.
Lowered Overhead
Margins and budgets continue to shrink within the banking industry, driving more organization to go digital and automate their processes.
"After exhausting traditional cost-cutting approaches such as zero-based budgeting and outsourcing, banks will find that the most effective remaining measures left are simplification, standardization, and digitization." (source)
Risk managers will be able to see cost reduction in the form of automated controls.
Easy Auditability with Enterprise Content Management – AgFirst Farm Credit Bank
Wait… did we just say… AUDIT?!
Yes, we did. The word "audit" can strike terror in the minds of professionals across many industries, including banking.
One way to make audits more manageable is by making everything digital and connecting all of your data and documents.
When AgFirst came to DocuPhase looking for an enterprise content management platform that was open-ended and scalable, we were able to provide them with a solution that improved their financial services business almost immediately. Documents became available remotely and with permission to external auditors, creating more efficient labor and more constructive use of time by agents.
"The biggest benefit up to this point has been the availability of our systems to external auditors. If we did not have this system currently, we would be paying a lot more for our external auditors to come in and review our loan files." – Mark Huff, Information Systems Manager at AgFirst
Find out the other benefits AgFirst saw after going digital.
Keep Up with Changing Banking Technology
We can't emphasize enough the importance of staying informed about changes within your field. If you don't keep up, you end up like that high school English teacher who's still using the same dated handouts she made 30 years ago, while every other instructor is mixing it up with SmartBoards, Prezis, and YouTube videos.
Everyone is nodding off, and you keep asking…
Well, maybe not exactly like that, because the stakes are much higher when you're in the finance industry. Not keeping up with changing banking technology means losing out on a competitive advantage and struggling to keep up with shifting regulations and customer expectations.
Here are some things you can do to keep up:
Stay Informed
One of our favorite sources of tech news is CIO.com because it's focused on business technology and the shifting role of CIOs. If you're looking for a broader range of topics, you may enjoy Wired or the Tech section of Mashable or Business Insider.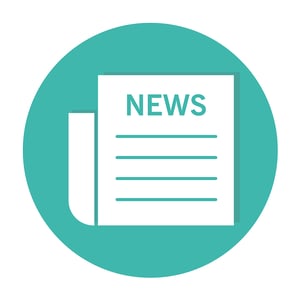 The key is to find a new source you enjoy so that you can stay up to date with emerging technology.
Start Making Changes
You don't have to eat the whole elephant at once, but it's important to start making changes. The status quo is no longer good enough. Your competitors are adopting new banking technology as quickly as it can be produced.
When you're ready to start your Digital Transformation, contact us for a solution demo. Our team of process improvement experts can help you determine where to begin and how our process automation and document management software can be leveraged to save you the most money.
For more updates on business technology, subscribe to our blog by filling out the form below. You'll get an email update each time we post a new article, and we already know how much you like to stay informed.