Automation technology is flourishing in the post-covid world, and the adoption of accounts payable automation is expanding faster than ever. A recent IOFM study reported that in the last three years the number of accounting departments that have invested in automation has risen from a mere 45% in 2018 to 77% in 2021.
Despite this surge in accounting software investment, the wave is far from over! Of those surveyed, only 27% of AP Departments have end-end automation, yet 56-59% of the remaining AP team leaders are looking to further automate their department.
What does all this mean? Automated accounts payable has become the new gold standard of accounting departments. Between the rise of remote work and the proven savings associated with the practice, automation software is booming and there are more products on the market than ever. Whether you already have an automation provider or you are gearing up to start a digital transformation, you may want to examine a few of the untold truths about AP automation.


AP Automation Isn't One Size Fits All
Within the automation software industry, you'll find that most services on the market can be divided into two main groups: point solutions & platform solutions.
Point solutions are programs that are built to address a single problem. Whether providing AP automation, document management, payment processing, or something else entirely, point solutions offer software that solely targets the process in question.
On the other hand, platform solutions provide a foundation of flexible tools that can be used to build custom workflows and systems. These features are highly customizable so they can be utilized for multiple use-cases and across any department or industry.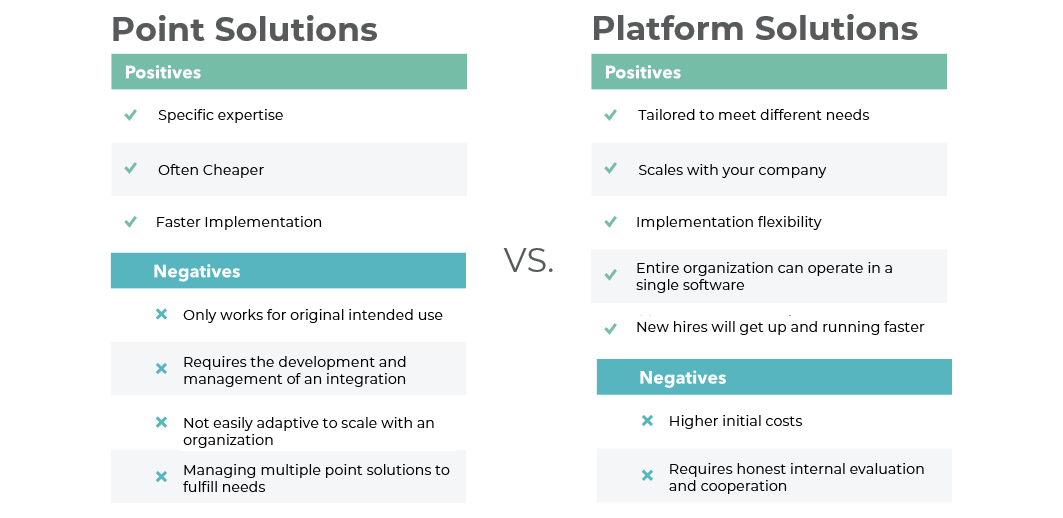 Although point solutions are a bit easier to get up and running, they do not offer the flexibility and scalability of platform solutions. Carefully weigh the pros and cons when determining what automation software might be the best fit for your organization.


Automation Can Go Beyond Accounts Payable
With the proper solution and an open mind, automation doesn't have to be limited to just accounts payable. Even within accounting, automation can streamline other burdensome processes like Purchase Orders, Accounts Receivables, and Payments.
But why stop there? There are numerous areas in which you can expand automation throughout your business and begin reaping the long-term benefits of process improvement. Regardless of industry or department, manual processes and data entry always risk miring employees in tedious tasks, wasting money, and corrupting morale.
Complete enterprise automation can drastically improve efficiency, allowing workers to spend more time doing meaningful and engaging work that will advance your company's future.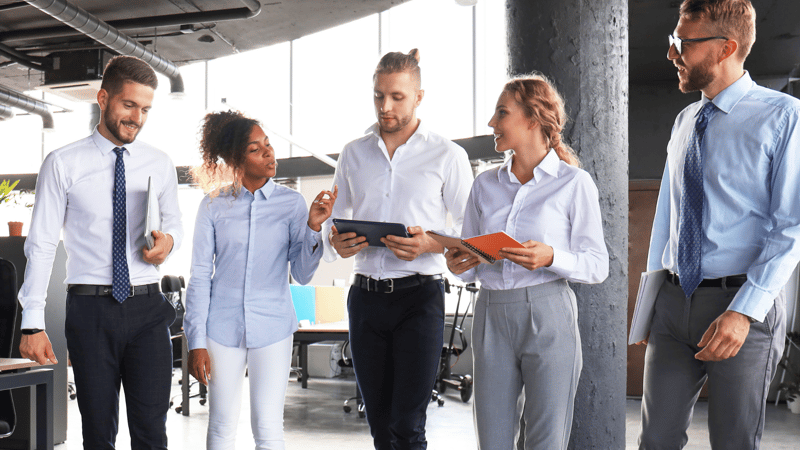 Automation is a Relationship, Not a Transaction
You wouldn't be reading this if you didn't envision a future for your company that includes automation. Unfortunately, nobody wants to tell you that a successful digital transformation is more involved than a one-time transaction and a yearly payment.
It's much more useful to think of automation as an ongoing relationship. Improving your processes requires clear and frequent communication, as well as a desire to work closely to optimize along the way. And just like human relationships, not every software partnership is healthy.
Find a partner that understands what makes your organization different from its other clients and has the tools and experience to build a strategy to meet your unique needs. If a candidate is telling you they can't adapt to your situation, keep searching. Don't get stuck with a one size fits all approach, especially when other options might make for a better match.


It's Okay to Consider a Change
Perhaps the biggest untold truth is this: breakups happen. Not all software partnerships will stand the test of time.
There are several reasons why you might want to reevaluate your automation solution. Perhaps you aren't seeing the full cost and efficiency savings you were promised. Maybe the user interface is just clunky and confusing. Whatever the cause, don't be afraid to occasionally reevaluate and if need be, make a change.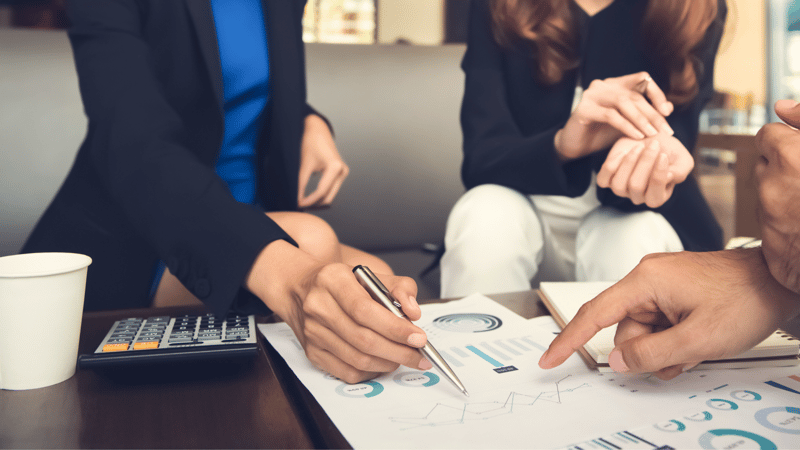 The right software partner will grow with you. When looking for a good match, don't just fixate on your current process pains, look for a solution that can grow with your organization. Take into consideration as many factors as possible such as industry-specific regulations, relevant subsidiaries, or other struggling departments. If a potential partner is only willing to address some of your needs, it may be best to look around for an alternative.
Don't compromise on what makes your company unique. You deserve a process automation partner that is invested in helping you prosper for years to come.


Don't Take Our Word, Hear It From The Expert
Learn more about these important topics from Enterprise Automation Expert Kolleen Doucette in our recent webinar with IOFM. Kolleen offers further insight into the untold truths as well as best practices for evaluating potential automation technology investments.