With the new year comes new beginnings. Many people start the year off with fitness goals. Why not take that positive motivation and apply it towards your business?
What does it mean to be fiscally fit? Fiscal fitness is the continued fiscal responsibility that an organization has towards its clients, shareholders and employees to produce the best products or services available, in a financially responsible way.
Just as setting a goal for physical fitness starts with a look in the mirror, setting the goal of moving your company towards becoming fiscally fit should also begin with a self-assessment.
Understand Your Current State
Getting in physical shape often starts with looking in the mirror and identifying problem areas. Getting in fiscal shape starts the same way!
To begin, take a look at the current state of your organization. Where are you today? Analyze the bloat!
Is your organization dealing with a data glut problem?
Is your company wasting time and money on tedious tasks, such as data entry, leaving less time for planning future growth?
How does your company or department compare to others in your industry when it comes to benchmarks for productivity?
What is the current state of your organization's business process and workflow? Do those processes need an extreme makeover?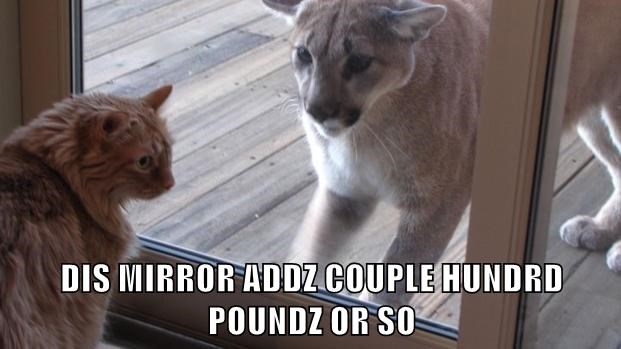 Make an honest evaluation and create a list of things that you'd like to improve. The next step is setting some tangible goals in place.
Where Would You Like To Go?
Usually, folks wanting to get physically fit give up before they even start! This is because the fitness goals they have in mind seem unattainable. However, a famous clinical psychologist once gave great advice on the subject of personal achievement: "Compare yourself to who you were yesterday, not who someone else is today."
What are your company goals for 2019? If you haven't set any goals yet, the list you just made is the perfect place to start. Make sure the goals you're setting are S.M.A.R.T.
S.M.A.R.T. goals are Specific, Measurable, Attainable, Relevant and Time-bound. Where would you like to be in 6 months? A year? 5 years? What will it take for you to get fiscally "lean"? What will need to change? Write this down!
To reach those goals, it's going to take a lot of motivation and a lot of discipline.
The Difference Between Motivation and Discipline
When people make their physical fitness new year's resolutions in January, they have a lot of motivation. You see this especially at the gym. January is the most crowded time of the year!
However, if you're relying on motivation alone, the fiscal fitness goals you're setting will be more difficult to reach. You're going to need discipline!
Change sucks - it drains the motivation out of good intentions! What can you do? Don't make excuses! Hone your discipline. Follow through on the changes that need to be made. Discipline is remembering the end goal, while sticking to the plan.
You can't do this alone, though. You'll need buy-in from your team.
Get Your Team Involved on Your Journey
As the saying goes, "Team work makes the dream work." Getting your team involved on this journey of becoming fiscally fit will aid in keeping your organization accountable in making the changes that you've decided to address.
In fact, team buy-in is necessary if you're going to succeed! #teamwork
Why not set a meeting with your team to go over the goals and changes you feel the organization has to make? You might be surprised that you missed some key areas for improvement.
At this point, you have one key factor missing in your journey towards fiscal fitness - a personal trainer!
Hire a Personal Trainer
Your personal trainer is an additional accountabilibuddy. Get a fiscal fitness expert on your side! They know the best practices and tips, and they can give you the tools you need to reach your goals.
They've already been down the journey, know what to do, and what pitfalls to avoid. They know what works! There's no need to recreate the wheel!
Having a process improvement partner like DocuPhase will give your team the business process expertise it's been missing up to this point. Our team of experts can examine your current processes from an outside perspective and show you thing that you may have been missing. It really is a competitive advantage to have partners like that in your corner.
After evaluating your process improvement goals, DocuPhase will give you the tools you need to execute on those goals.
Is one of the problem areas you've marked for improvement 'excessive paperwork'? Our Document Management System will give you a place to store all your business documents in one easy-to-access and easy-to-search repository.
Perhaps your accounting department has trouble processing invoices in a timely manner. Our Accounting Automation platform can improve that, reducing invoice processing time by up to 93%!
Does your on-boarding process for new employees cause frustration and delays in getting down to business? By implementing Human Resources Automation, DocuPhase can help.
Our Enterprise Automation Platform automates all these back office processes and more, efficiently and paperlessly. Our solution empowers your team to:
Automate task routing and notifications
Ensure compliance, security and auditability
Get more work done with fewer resources
Enterprise Automation is the key to freeing your team to do more valuable work with their time. Best of all, our platform can integrate with your current systems.
You don't have to do it alone! Reach out to the DocuPhase team today to coordinate a free 1-hour consultation. If nothing else, you will leave with cutting edge ideas to deliver to your bottom line!