As we move through the second half of 2021, we like to take the time to evaluate some of the trends that we identified both internally and externally within the AP Automation sphere. We're thrilled to be getting back to attending trade shows in the coming months so we can share some of these ideas with our partners, peers, and clients. In the meantime, here are five AP Automation trends we identified from the first half of 2021.
Automation Adoption is Accelerating
A recent IOFM study reported that a large majority of AP departments have adopted AP automation with 66% of invoices being processed electronically. Of the surveyed departments, 77% reported having already invested in some capacity in automation solutions. So, what does this mean?
AP Automation has long fought against outdated paper-based processes and manual data entry. Over the last decade, the industry has attempted to leverage the mountain of evidence in favor of automation into standardizing the practice. As AP automation continues converting the Late Majority, look for a continued acceleration of adoption as the last holdouts make the transition.
How the industry will change its messaging as paper-based prospects become rarer, remains to be seen.
Short-term Solutions are Being Reevaluated
As the covid-19 pandemic set in, whether as a cost-saving measure or a way to enable remote work, companies scrambled to get something, anything, that would help out their AP departments. The trend? Companies are reexamining their emergency solutions as pandemic priorities shift and evolve.
Many organizations snatched up a quick and easy solution to get them by, but found that their goals and needs have changed as the economy attempts to restart. Having finally experienced the power of automation, companies now have a better idea of what they actually need and are returning to the marketplace searching for that perfect fit.
More than that, we've seen a push amongst companies to expand automation outside of AP and into other departments. The debate surrounding multiple point solutions compared to a single platform is intensifying, as organizations search for a way to streamline processes and communication across their entire enterprise.
Cyber Security is a Top Priority
2021 has already featured several high-profile cyberattacks that have put governments and businesses alike on high alert. Data security and fraud protection are at the top of the list for inquiring customers as automated AP processes contain all sorts of sensitive information within their invoice management records.
Many AP automation solutions are already focusing on security protocols and data-breach countermeasures. Custom permissions can restrict access to certain people entirely while redaction tools can ensure that confidential information is only accessible on a need-to-know basis.
Having greater control over the information that flows through financial operations means it's easier to prevent and identify fraud attempts. Look to see AP solutions innovating in this area as a means to stand out from the crowd in our era of increased cyber threats.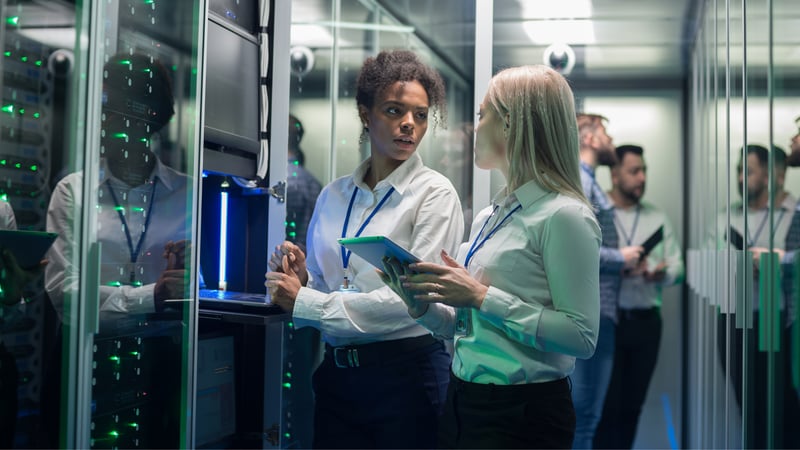 Remote Work isn't Going Anywhere
The facts are in on the benefits of remote work and forward-thinking companies are adopting new workplace standards as a result. 63% of high-growth companies have already set up "productivity anywhere" workplace models and many more are splitting the difference with a hybrid office/remote workforce.
What does this mean for Accounts Payable? Automation is no longer a luxury. With some employees working fully remote jobs from home while others return to the office, manual workflows aren't just outdated, they are downright disruptive.
Mobile Accessibility is another top priority for companies that are changing their workplace model. Being able to view documents or workflow steps via remote access is becoming an expectation. AP managers, controllers, and CFOs alike all want to be able to make approvals from anywhere. Services that lack mobile accessibility risk falling behind.
Cloud-Hosting is Sweeping the Industry
More and more organizations are ditching on-premise hosting for the comfort, security, and simplicity of the Cloud. Storing records in the Cloud not only enables mobile accessibility, but it saves money and headache by leaving difficult maintenance to the data center professionals.
Between the cost of employing an IT specialist to maintain the software and the upfront investment needed to purchase and maintain hardware, Cloud-Hosting is a more affordable and predictable alternative. Plus, data storage is scalable to fit the needs of a company regardless of size!
Additionally, cloud hosting is one of the best ways to protect a business from suffering permanent damage to its critical infrastructure in the case of a cyber-attack or natural disaster. Data protection in the form of automatic backups helps ensure that when tragedy strikes an organization, they are prepared to weather the storm and get back to normal as quickly as possible.
Look for businesses to continue trending towards Cloud-Hosting. With the enhanced security measures of data centers and the overall ease of use, Cloud-Hosting is here to stay and more companies will be looking to take advantage of it.
Prepare Your Workflows for Automation
Join us for our webinar, Workflow 101: The Backbone of Automation on September 16th at 2pm EST. We will be exploring the importance of optimizing workflows before beginning your journey into business process automation. Sign up here!