With the COVID-19 crisis seemingly on the decline, more and more companies are evaluating their remote workforce and deciding how they want to continue with operations. Over 70% of workers want remote options to continue, yet 65% also reported a desire for more opportunities to work in person with their teams. (Source: Microsoft) Associated with surges in employee productivity, hybrid environments look primed to become the future of the corporate workplace. Is your organization ready for the transition?
The Benefits of Hybrid Work
As we all know, employee comfort and satisfaction are integral to productivity. 63% of high-growth companies have already set up "productivity anywhere" workplace models, while 69% of negative or no-growth companies are still focused on controlling where people plant their butt every day. (Source: Accenture)
One of the best aspects of the hybrid workplace is that there isn't one right way of doing it! You might have employees who come into the office every day, some that come in a few days a week, and others who work fully remote. This flexibility is incredibly empowering for workers and will also allow you to expand your hiring pool and attract a more experienced and diverse group of candidates.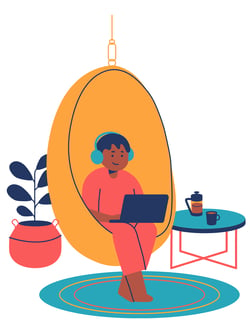 We've heard concerns from several individuals about the effects that a hybrid transformation might have on company culture. However, a recent report by Microsoft suggests that last year's transition to remote work has actually strengthened bonds within teams. We all got unavoidably authentic glimpses into our coworker's home environments, meeting each other's family and pets virtually. Since going remote, 39% of people have reported feeling more confident being their authentic selves at work!
Transitioning into a hybrid environment has the opportunity to continue to build on the bonds forged within work teams, while also opening up the possibility of interacting with individuals outside of our immediate department.


The Strains of Hybrid Work on Your Business Practices
Considering a switch to a hybrid workplace? That's great! But like any major change, shifting to a hybrid environment won't come without its fair share of difficulties. Just like the 2020 remote transition, it will take time, resources, and careful planning to capitalize on the benefits that a hybrid environment can provide.
Without deliberate thought, business processes can be unintentionally influenced by circumstance. When everyone was forced to communicate through video conferencing and workspace chat, most adapted to the new communication standard admirably. The problem? With working-from-home being such a modern thing, you may find many employees that return to the office defaulting to old patterns that can be miserably disruptive within a hybrid structure.
A majority of the workforce has decades of in-grained paper practices that can be hard to supplant with piecemeal digital measures. Despite the countless benefits of going paperless, there may be voices pressuring your organization to get back to "how we used to do things" as they return to their desks and printers. Manual workflows are also ripe for disruption as impromptu meetings are held in the hallway without relaying crucial details to their remote team members.
Some of the most common struggles we hear from potential hybrid-work clients include:
Time is being wasted waiting for approvals either from a remote team member who missed a notification or an in-office worker caught up in a conversation at the coffee pot.

Without a way to track live task progress, steps are being done twice by two different team members.

There is confusion over who is working on what, which results in lost items or forgotten approvals.

Sensitive documents and data cannot be quickly communicated, as email is not secure.

Tracking down documents becomes much harder between paper and digital files spread across multiple systems, hard drives, and shared drives.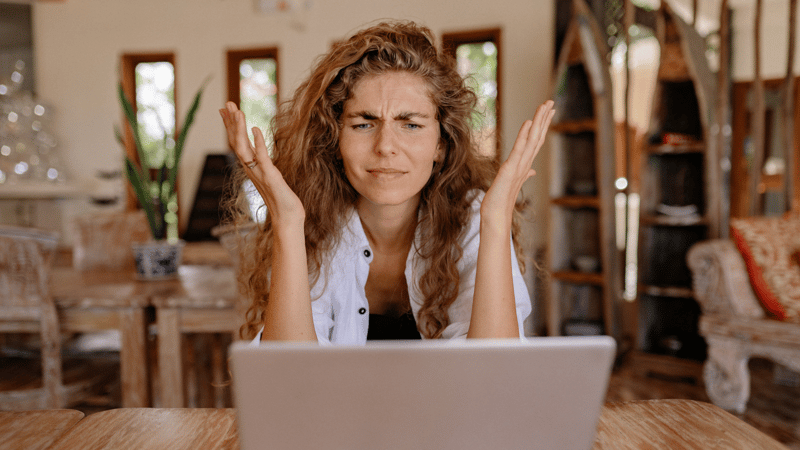 3 Ways to Create a Successful Hybrid Workplace
1. Constant Connectivity

The simple truth is, you can't afford to leave people out of the loop whether intentional or not. Remote workers must be effortlessly connected with those in the office or else there will be knowledge loss, confusion over priorities, and the formation of cliques and silos. Avoid in-person only strategy discussions and when you do gather, ensure that your meeting room is adequately equipped with quality videoconferencing technology. Make sure to share all visual aids and materials in a digital format so no one following along at home gets left behind or leaves with the wrong impression.

2. Instant Accessibility

Just because you have a printer again doesn't mean you should use it! If you haven't made the jump yet, a Document Management System will enable your organization to go permanently paperless and store all of your data and documents in a single cloud-secured location. Fully customizable permissions combined with advanced search features will allow anyone in your organization to quickly locate and view all files within their purview regardless of physical location.
If you are already paperless, remind everyone of your digital documentation procedures, especially if making the switch was a recent endeavor. It's vitally important that every employee has the resources necessary to perform their role without having to ask around for a missing document or file location.

3. Complete Transparency

Whether in accounting, operations, human resources, or legal you just can't run an effective hybrid work environment without a workflow solution in place. Transparency into processes is crucial to avoid delayed approvals, late payments, missed deadlines, and a host of unsavory repercussions.
With digital workflows enabled, managers will be able to quickly view the status of all projects, set up reminders and escalations, track who has been accessing what files and automate away the rote and repetitive tasks. Whether remote or office-based, every employee will be able to access their part of the workflow and know exactly what needs to be done and who needs to do it... without having to wait for someone to notice a chat message.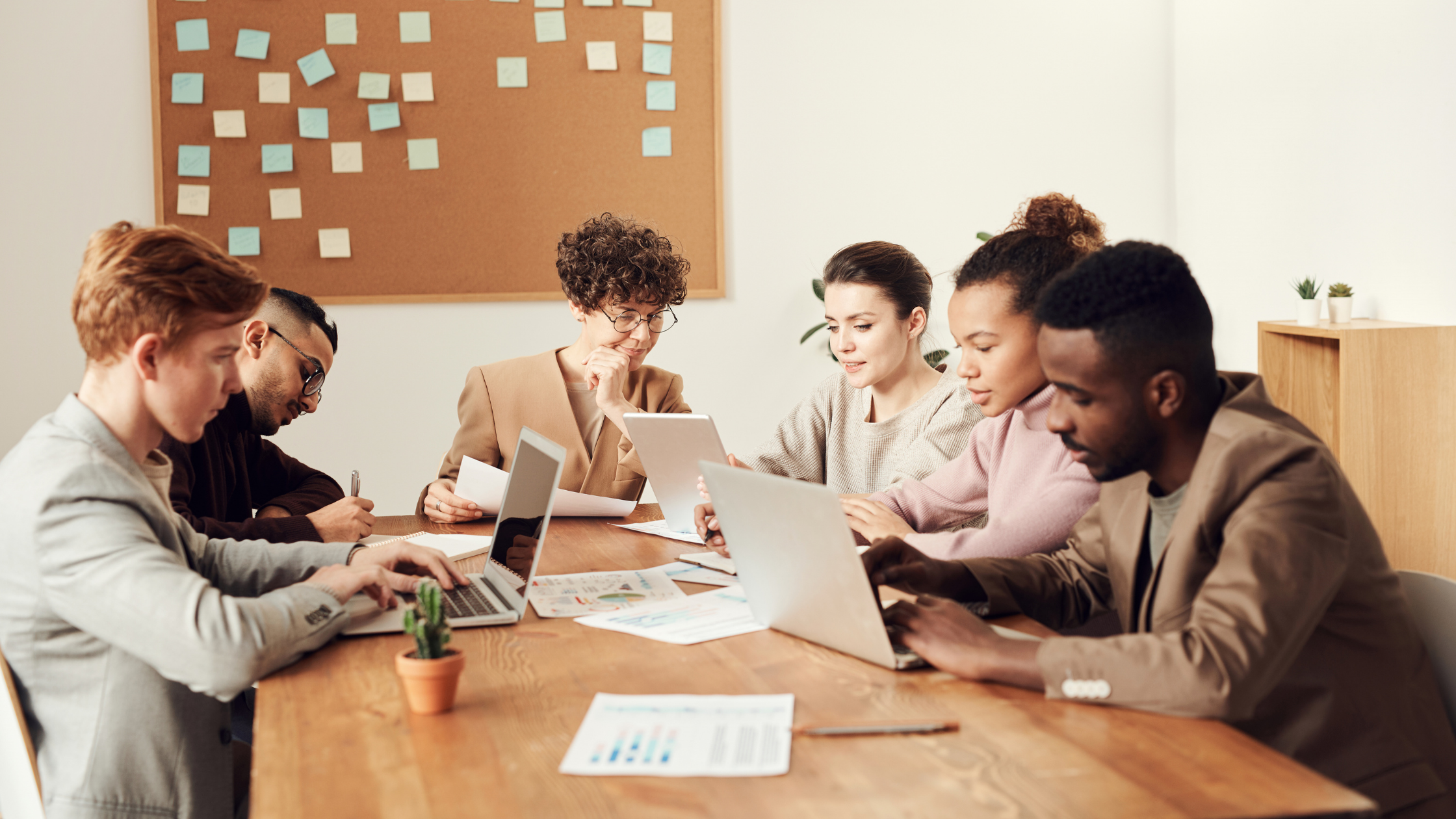 How Do You Prepare for Hybrid?
There are many reasons to get excited about transitioning to a hybrid workplace but it's important to have the proper systems in place to avoid common disruptions to your business practices. If you find yourself lacking the right tools for the job, check out our ebook on how to start your digital transformation.
A business process automation solution like DocuPhase enables an organization to:
Go fully paperless through a document management system

Fully integrate with your ERP and industry-specific software

Set up specific and complex permissions to ensure that sensitive information is never in the wrong hands

Avoid manual data entry thanks to Optical Recognition Software (OCR) that accurately reads and files scanned, screenshot, or uploaded documents

Easily view the status of all ongoing tasks in the custom-tailored workflow

Save time, money, and headache by automating repetitive tasks and procedures

Alert and remind employees when a task is in their work queue
Interested in what DocuPhase can do for your organization? Schedule a call with our team and take the first step towards setting up the perfect hybrid workplace.