Business Process Automation services often offer their document management and automating platforms through cloud-hosted services. Although this may be a bit intimidating at first glance, numerous benefits make cloud-hosting significantly easier and more cost-effective than on-site hosting.
What is platform hosting?
Platform hosting is simply the avenue by which services like DocuPhase set up their software for you and your business. On-site hosting (or on-premise) is an age-old method where-in companies would set up a dedicated space in their office for hardware necessary for operating the software and storing the ensuing data.
On the other hand, cloud-hosting is where the software purchased is hosted remotely and accessed through an internet connection. Users can upload and access files which are then stored in massive data centers across the globe. Although it may be tempting to request on-site hosting when looking to secure new software services, there are four big ways that cloud-hosting edges out the competition.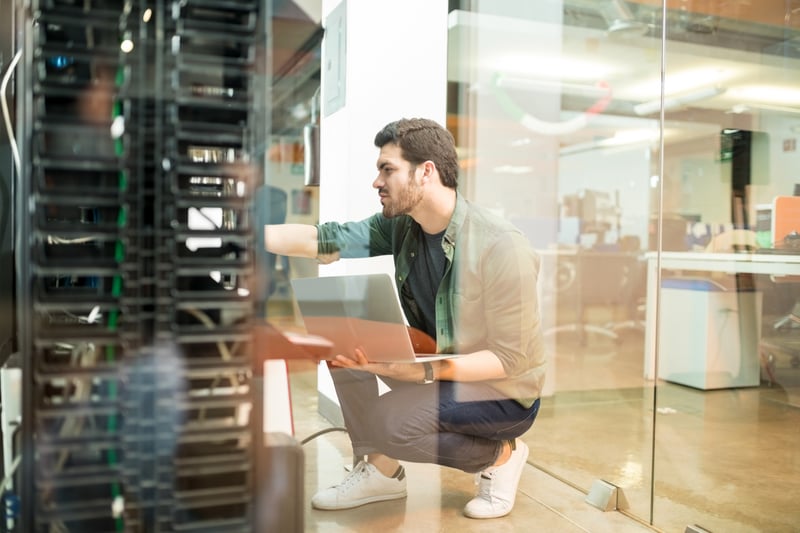 1. Burden-Free Management
Perhaps the biggest selling point for cloud-based hosting is also the simplest. Setting up an on-premise rig is far from easy, and when your team is eager to start reaping the benefits of their new software, the extended set-up time can really let the wind out of the sails.
Fortunately, with cloud-based hosting, you don't have to do the legwork! There is no installation of hardware required, which allows your company to save time in set up, save money on initial hardware costs, and save space in your office.
Software and support are also externally handled and hosted. The experts at the data centers will perform any routine maintenance, without your team ever being bothered. This means that you won't have to figure out how to repair malfunctioning equipment or oversee the installation of more hard storage as your organization grows.
2. Enhanced Security
A startling reality is that 70% of companies that experience major data loss from a natural disaster or cyberattack go out of business within a year. As a result, security is becoming one of the biggest concerns for companies as cyber-attacks are becoming more and more prevalent, with several high-profile incidents making headline news in recent months.
Unfortunately, some executives mistakenly view on-site hosting as a safer way to store their data, files, and workflow. While it may be comforting to have everything under your watchful eye, the truth is that this makes you significantly more susceptible to data loss during disaster situations.
The overwhelming majority of businesses do not have the equipment, personnel, and expertise to replicate the level of security that data centers provide. Cloud-hosting employs safeguards far beyond what many companies can afford and is one of the best ways to keep your confidential records safe and consistently accessible.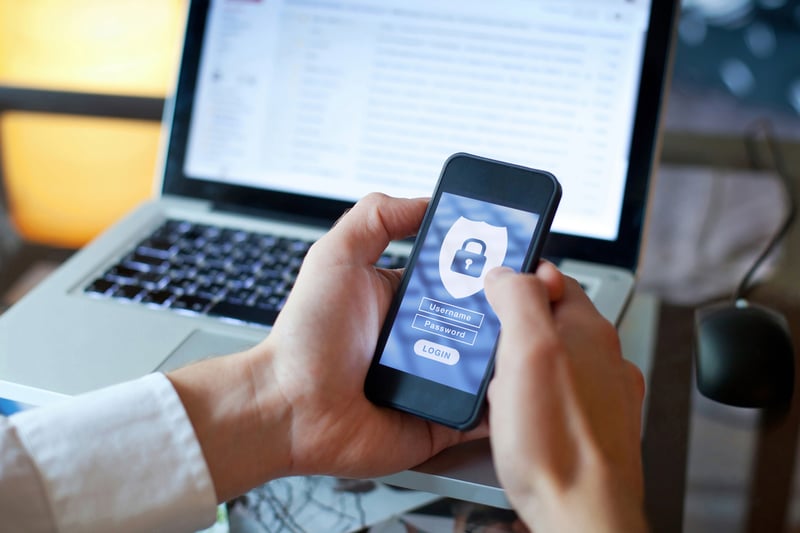 3. Mobile Access
Let's be honest. In today's world, mobile accessibility has evolved beyond a mere luxury and into a necessity for most workplaces. Whether to support an entirely remote workforce or to access critical files while in an off-site meeting, mobile access is by far one of the greatest advantages of cloud hosting.
With a stable internet connection, legal teams can now hunt down documents while at a legal consultation. Fieldworkers in industries like construction or repair can file trip reports or reimbursement requests without stopping at headquarters. The flexibility afforded by remote access empowers companies to save time and energy in unforeseen areas.
And let's not forget about mother nature! What if that next big storm hits your area? If the power goes down in your building, so will all of your on-site tech. When that happens, we bet you'll wish your team could log on from the safety of their homes and keep processes moving while your business begins recovering.
4. Predictable Costs
At the end of the day, it usually comes down to the bottom line. Sure, careful planning and specialized IT hires might enable you to eventually achieve a lower Total Cost of Ownership by implementing on-premise hosting. But for most companies, the simplicity and flexibility of cloud hosting are significantly more appealing.
Massive capital expenditure is required upfront to invest in your own hardware and support (often in the form of an IT specialist), which can be off-putting when evaluating the business case for an automation solution. In addition, anytime a piece of hardware malfunctions or digital storage space runs out, the burden of cost for those physical items and upgrades would fall on you.
The smaller initial investment, as well as the reliability of costs and the scalability of storage to fit your business needs, makes cloud-hosting an all-around consistent service that can be custom-tailored to your organization and removes the risk of unplanned expenditures.

Cloud-Hosting is a No-Brainer
Are you considering a cloud-hosted solution? Then, schedule a call with our team to walk through the benefits of cloud-hosted automation and see how the DocuPhase platform can quickly and easily set your team on the path for success.