Community Summit 2022 is quickly approaching, and we couldn't be more excited to join the users, partners and independent software vendors (ISVs) who are committed to innovating and optimizing Microsoft Dynamics workflows.
In this guide, we'll break down everything you need to know about Summit 2022, including:
What it Is
Community Summit North America is an independent tech conference that invites users, partners, and independent software vendors to learn and share how businesses can make the most of their Microsoft business applications.
It was created by Dynamic Communities, a private equity-backed company that is not owned or funded by Microsoft. Community Summit aims to provide a peer-to-peer learning opportunity on enterprise resource planning (ERP), customer relationship management (CRM), and low-code business application optimization.
When and Where it Takes Place
This year's event will take place from Oct. 10-13 at Gaylord Palms in Orlando, FL.
While the conference officially kicks off at 1:00 PM on Monday, October 10th, academy classes will be available Monday through Wednesday from 8:00 AM to 5:00 PM, and from 8:00 AM to 12:00 PM on Thursday, October 13th.
Who Should Attend
Summit is an ideal experience for businesses that currently use or are considering using Microsoft business applications for their planning and management needs.
Companies that wish to attend are typically represented by a few employees from various departments who will learn how their teams can best utilize Microsoft Dynamics and their affiliated integrations.
Here's a breakdown of the different members of your company who are most likely to benefit from Community Summit 2022.
Accounting & Finance Professionals

Your accounting and finance teams, who utilize resource planning and accounting software day in and day out, make excellent Summit representatives.
The conference offers them the chance to learn from their peers and identify opportunities for process improvements, bringing your company valuable insights on efficiency optimization.
They can also learn about tech solutions–like DocuPhase–that integrate with Dynamics 365 to maximize their day-to-day productivity.
Our accounting automation solution eliminates manual data entry and automates the procure-to-pay lifecycle from end-to end, giving accounting teams more time to focus on strategic business goals instead of repetitive tasks.
Operations & LOB Management
Those responsible for overseeing and tracking business performance are also common conference attendees.
Operations and line of business (LOB) managers are tasked with identifying opportunities for efficiency improvements to speed up workflows and boost performance metrics. By sending them to Summit, they can learn about new tactics and tools that pair with their existing workflows.
Community Summit is sponsored by some of the most cutting-edge leaders in the tech sphere and is a prime opportunity for teams to learn about the newest releases in business process automation.
IT Management & Administration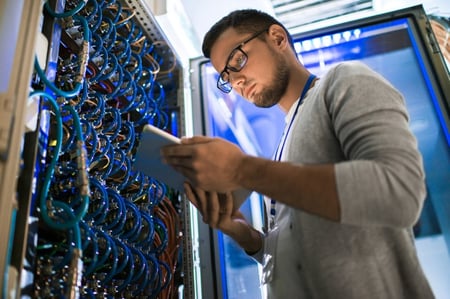 Information technology (IT) teams–who are responsible for implementing, maintaining, managing, and optimizing Microsoft business applications–can learn a lot from the Summit experience.
Those representing businesses that are considering Microsoft business applications can learn from peers and industry experts about how it functions and what is needed for implementation at a technical level.
Others who already use Dynamics 365 can learn new ways to optimize the platform, including ISV integrations.
DocuPhase, for instance, offers many benefits that resonate with IT professionals such as enhanced security and external platform consolidation.
Attendees can reserve a free "You Need IT.. At Least Once a Day" t-shirt here for pickup at our booth (#235).
Citizen Developers
Lastly, any additional non-IT members of your organization who are passionate about digital transformation would be ideal Community Summit participants.
Citizen developers seek to bring no-code application platforms to their workplaces that can be custom configured to improve business efficiency. They look for these digital solutions on their own so that IT teams aren't bogged down by app development requests.
Summit offers these employees an opportunity to learn about low/no-code tools that can be integrated into their existing Microsoft business solutions.
How to Make the Most of Your Experience
With a brief overview in mind of what Community Summit can offer you and your teams, we'd like to share four of our best tips on how conference guests can reap maximum benefits from their experience.
Attend the Product Track Sessions That Are Most Suited for You

Community Summit hosts more than 500 breakout sessions designed to teach companies how to optimize their Microsoft business applications.
While the volume of sessions can sound overwhelming, it's because each is designed to target specific users based on the ERP or Power Platform product they use.
Sessions are further broken down by user skill level (beginner/intermediate/advanced) so that guests can make the most of their time by creating a custom agenda that aligns with their specific usage and skill sets.
For the best experience, attendees should review the agenda in advance and pick the sessions that will benefit them most.
Network as Much as Possible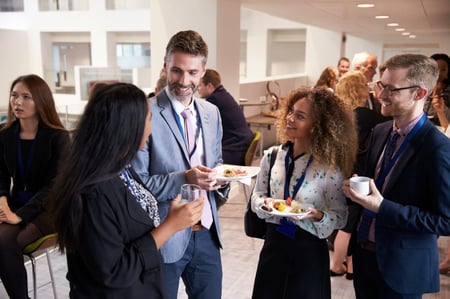 One of the greatest advantages of attending a tech conference like Community Summit is the ability to connect with and learn from others.
Since this conference is specifically created for current and potential Microsoft Dynamics users, take the opportunity to ask peers and industry experts how they utilize Dynamics and other integrated software to optimize their workflows.
Don't forget to bring business cards to make the most of these connections!
Peruse the Partner Solutions Showcase
The Partner Solutions Showcase is where guests can learn how to take ERP/CRM systems to the next level with software integrations designed to simplify their business processes.
It's where our team of representatives from DocuPhase can be found. We'll be at booth #235 sharing the advantages of pairing our business automation solution with the market's leading ERP platforms, including Dynamics 365.
Enjoy Some Free Time in Orlando
While in Orlando, conference attendees should remember to take part in the excitement that the city has to offer.
The Gaylord Palms Resort–where Community Summit will be held–is an attraction in and of itself, with its beautiful 4.5 acre atrium.
The conference is also close to Walt Disney World Resort and Universal Studios Orlando. Participants may consider extending their stay to enjoy a weekend in the theme park capital of the world!
How to Register
Spots at this year's Community Summit North America are filling up fast, but there is still time to sign up. You can get 10% off your ticket by using our unique code DocuPhase10 when you book directly here.
We hope to see you in Orlando!