It's a brand-new year and we're feeling 22 again after a wonderful holiday season! It's no secret that a lot changed across 2021 and the world of accounting was no different. As you and your team kick-off 2022, we encourage you to set some goals that will help you work your assets off a little bit less than last year.
To get that conversation started we've compiled a handy list of 22 New Year's resolution ideas:
1. Identify Problems and Roadblocks
If you're reading this, you undoubtedly have a strong desire to see your finance department thrive in 2022. Although much of our advice has to do with solving specific problems, the very first thing you'll need to do is actually identify areas that need improvement and then dig past the symptoms and into the root of the problem. The simplest way to do this is by communicating with your team and asking open-ended questions that allow them to comment on WHY a specific difficulty continues to arise. With that information in hand, you will be better equipped to brainstorm workarounds, research solutions, and create an action plan for addressing the issues facing your team.
2. Employ Easier Approval Methods
For most AP departments, productivity is heavily dictated by the efficiency of their approval process. Even if some steps in the invoice life cycle are digitized or automated, if the invoice data is being delivered to approvers via paper, email attachment, or even google doc (we've seen this one more than once), you're just asking for lost or delayed approvals that can turn into late fees or strained vendor relationships down the road. Between automation work queues, email approvals, and mobile accessibility there are many avenues available for your AP team to accelerate invoice approvals and increase overall productivity.
3. Earn Early Payment Discounts
Streamlining your Accounts Payable and Vendor Payments processes with the help of automation tools can help ensure that payments to your suppliers are made quickly, accurately, and consistently. This can allow you to dodge those late payment fees and actually start making money back from your vendors that offer early payment discounts.
4. Improve Auditability
Odds are many of your reading this just dealt with an exhausting and frustrating year-end audit. Preparing for audits is so often a major pain point for accounting departments when they should really be a breeze. A Document Management system that is integrated with your AP software not only replaces physical files with digital ones but also easily grants auditors limited access to only the requested files without letting them into your ERP. You owe it to yourself and your team to remove the dread of audits… especially before next year's holiday season.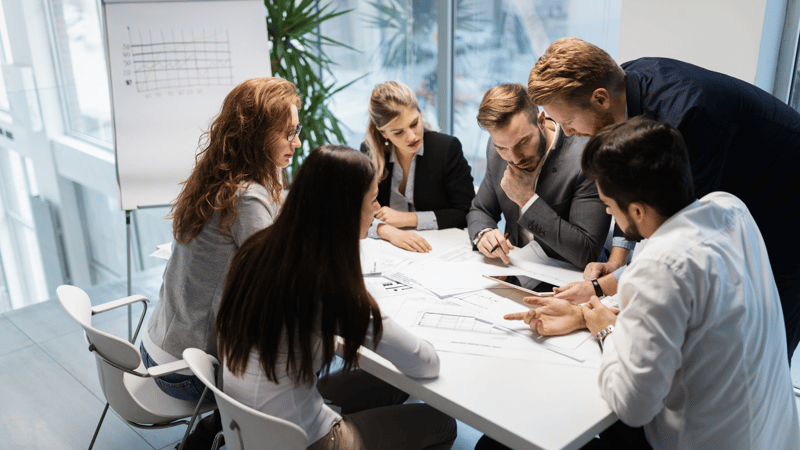 5. Streamline Invoice Routing
One of the major contributors to inefficiency in Accounting departments is manual invoice routing. It doesn't matter if it's paper-based invoices being moved from desk to desk or pdf files being sent over email, invoices are bound to get lost, forgotten, or delayed if they aren't being directly routed through a cleanly-mapped workflow. If this is an issue for you, consider investing in a strong AP automation software that can dynamically route invoices based on pre-established rules that you get to determine.
6. Tighten Up Fraud Prevention/Detection
When evaluating your accounting software ask yourself how many instances of fraud were encountered throughout the year and what the estimated cost of those issues was. If you are like most finance departments, not only can undetected fraud be extremely costly but even instances that are detected halfway through a process can cause massive disruption. Consider looking into software providers that can offer early fraud detection features such as machine learning and automated 3-way matching technology.
7. Strengthen Relationships with Your Vendors
The simple truth is that vendors just care about getting paid on time with minimal muss and fuss. When suppliers are voicing frustration, the most common reasons are repeated issues with late, duplicate, or incorrect payments. These mistakes may be completely honest but they take valuable time out of your supplier's day to help identify and fix. One of the best ways to keep your vendor relationships strong is to implement a Payment Automation solution. A strong vendor payment software will be able to automatically 3-way match and check for duplicate payments or line-item discrepancies so you can consistently issue payment with full confidence. Trust us, your suppliers will notice the difference.
8. Clean Up Clerical Errors
Clerical errors account for one of the most costly and disruptive issues that accounting departments face. They are also almost entirely preventable with the right technology in place. Manual data entry is not only error-prone but also incredibly time-consuming and is a huge resource suck for companies that don't utilize data-capture software. We recommend looking into Optical Character Recognition (OCR) which can be an incredible asset to accountants as a means of intelligently extracting data from documents both physical and digital and inputting them directly into your document repository.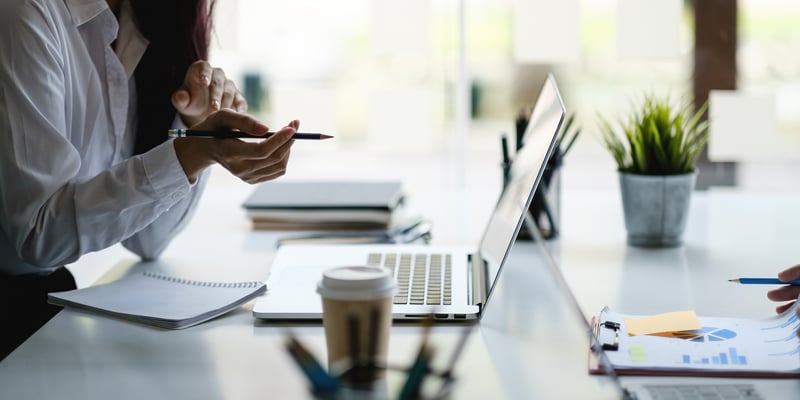 9. Optimize Cashflow
As finance professionals, your estimations and projections on cashflow will likely be utilized for larger decision-making down the road. The simplest way to optimize reporting on funds that are owed, paid, and received is simply to increase accuracy and visibility within those processes. AR automation and Biller services can increase reconciliation rates from business partners and consumers alike while Vendor Payment automation assists you in making timely and consistent payments to suppliers without risk of mistakes, duplicates, or late fees.
10. Make Bill Payment Frictionless
If your business directly sells or provides a service to consumers, when was the last time you evaluated your payment methods? Not only have consumers come to expect high levels of integration into their mobile devices but they also are more willing to do business with companies that make it quick and easy to checkout or pay a bill. More than that, the easier it is for your customers to pay their bills quickly and securely, the more likely they are to pay earlier, accelerating reconciliation.
11. Encourage Electronic Payment Adoption
If the majority of your suppliers are paying through checks, you may want to consider making some changes to your payment processes to make it easier for them to pay electronically. Not only are electronic payments faster and more secure than checks but they also typically have lower processing fees that can save you and your suppliers a lot of money. Vendor Payment automation software can make it easy to set up preferred electronic payment methods and timings with your vendors. Increased consistency and efficiency are often all a supplier needs to hear to agree to shift to electronic payments… although the savings probably won't hurt to mention either.
12. Survive the Great Resignation
Employees are leaving jobs en masse to take advantage of the wealth of new opportunities elsewhere. Recruiting and training new employees is expensive so reducing turnover is important if your business is to thrive in our uncertain economic state. Although pay and benefits are large drivers for making a move, remote work opportunities and job satisfaction are also highly reported factors. Take time to self-reflect on factors that might drive employees away and put plans in place to increase motivation and satisfaction within your accounting team.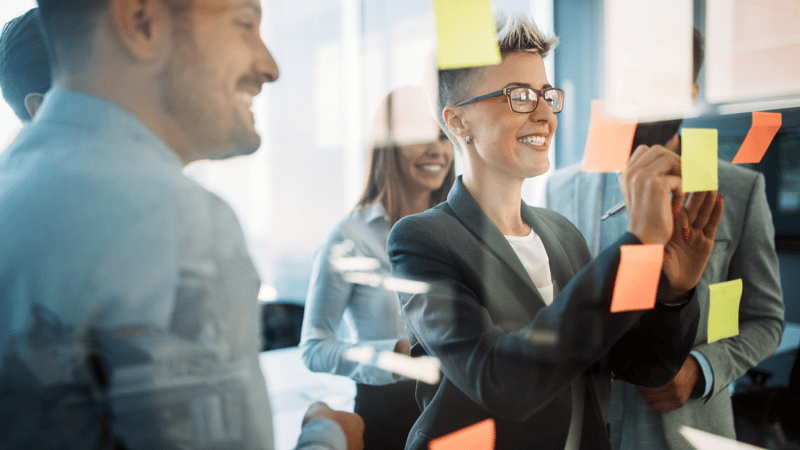 13. Free Up Time for Planning
Think back on 2021 and consider how much time was spent doing manual tasks like filing, sorting, data entry, audit preparation, check-writing, and more. All that time spent on mindless processes is time that could have been spent on future-focused endeavors. Spending most of your days roleplaying a robot is not only a morale killer but it is undoubtedly limiting the potential of your team. Make it a priority this year to identify areas of wasteful busywork and find alternatives to these manual repetitive tasks.
14. Prioritize Professional Development
If you made it this far down the list you may be feeling a bit overwhelmed. It is important to remember that there will always be areas in which your organization can continue to improve, refine, and innovate. We want to encourage you and your team to work on their individual growth throughout 2022. There are more blogs, ebooks, and virtual webinars than ever before so there is no excuse for not allocating a little bit of time each week to keep up on the latest advancements in your area of expertise or research a solution to a problem you have been encountering.
15. Review Your Financial Data Security Policy
The unfortunate reality is that cyber-crime has continued to rise over the last few years and your organization's financial data is the prime target of bad actors. Before diving into the hustle and bustle of a new year and all of its big new goals, take time to consult with your IT team on what technologies and policies are in place to protect your financial data. Review these items with your team and make sure everyone is equipped with the knowledge and training to prevent a data breach that could devastate your business.
16. Consolidate your Tech Stack
Your team will likely see at least some change in personnel or operational structure over the next year, so you may want to spend some time evaluating the accessibility of your accounting tech stack. Having to learn multiple systems and processes not only risks a new hire's early departure but can also stunt their long-term productivity. Start thinking about ways you can streamline your finance technologies whether through integrations or simply consolidating your tech stack from a half-dozen point solutions to a single platform solution.
17. Stay Ready for Remote Work
We are all tired of this conversation but it should definitely still be mentioned. With the level of uncertainty surrounding the ongoing Covid-19 crisis and how the government (and economy) will react to it, businesses should maintain readiness for the potential of another shut-down or restrictions that might force a return to remote/hybrid work. If your team never went remote or has returned to the office, start thinking now about what kind of technology, resources, and process adjustments would be necessary to keep things afloat if the worst happens and your finance team needs to shift to working from home.
18. Strengthen Reporting
From AP invoice cycle time to AR remittance, your finance department lives on data. But how much are you reliably able to source when it comes to providing a complete financial picture for your organization's biggest decisions? No matter how integrated your systems are or how strong your analytics software is, there is always more data that can be extracted from your financial transactions. Talk to your team to identify where there are data gaps and how those metrics can be extracted and analyzed for future growth.
19. Invest in AI
More and more top industries are reaping the benefits of AI which uses machine learning to take automated processes and make them exponentially more accurate over time. When applied to finance processes AI not only speeds up data entry but also improves data, detects fraud, eliminates errors, identifies roadblocks, improves workflows, and saves time for ever-busy finance professionals. The future of accounting processes is undoubtedly rooted in Artificial Intelligence so make it a goal this year to learn more about these ever-advancing technologies.
20. Enforce Compliance
If your team is having issues with meeting compliance, this should absolutely be on your team's 2022 to-do list. Meeting compliances can be extremely difficult without the proper technology in place to keep processes transparent and repeatable. We recommend looking into Workflow Automation software as a way to control your processes with rules-based mapping. You can build workflows that can route tasks throughout your organization automatically, all while identifying escalations and recording the history of changes of every file or document that moves through your system.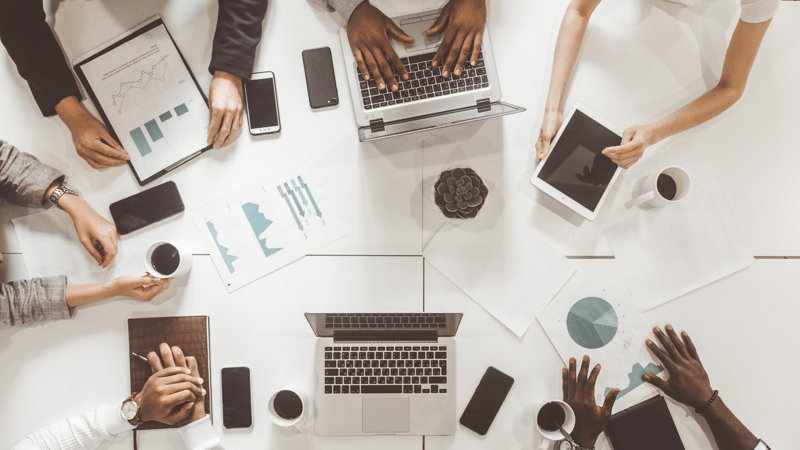 21. Eliminate Paper for Good
In case you haven't picked up on it thus far, paper-based processes are perhaps the biggest enemy to an efficient workplace in today's world. Regardless of industry, department, or process, there are countless digital solutions that allow you to gather, store, and exchange information without the mistakes, delays, confusion, and cost that paper brings. Make 2022 the year you finally let go of paper and reap the benefits of a full digital transformation.
22. Stay Ambitious
Technology is growing at an exponential rate so when it comes to a digital transformation, your work is never truly finished. As your team and organization begin reaping the benefits of automation, don't allow yourself or your leadership to grow complacent. Be the innovative force that is always on the lookout for new ways to further improve your business processes.
We're Here to Help You Find the Perfect Automation Partner
Check out our End-to-End AP Automation Software Evaluation Guide to learn more about getting started with AP automation as well as tips, checklists, and advice for evaluating vendors.