It's a commonly known fact—when schools automate administrative tasks, they lessen waste, increase productivity, reduce wasted time, and stay organized.
Olympia School District is among the minority of educational systems that recognize the importance of eliminating traditional paper processes. "In school districts, computer-generated systems are not a priority," says Justin Lanting, Director of Finance and Business Services at Olympia. "Rather, most districts are much more concerned with getting teachers into the classroom and selecting curriculum."
When Justin Lanting first joined Olympia School District, his past experience working for big corporations made him realize how important automation would be to the success of their school administration. "When I came to Olympia, what I was most shocked about was that they hadn't tried to implement any automated processes," Lanting says. "They were happy with their paper processes and didn't want to change them."
School administration requires numerous forms to function. Here are the top five forms that can make an immediate impact when converted to digital documents and utilized as a part of automated processes.


1. Permission Slips
Permission slips are essential documentation for a school to store to ensure the safety of children. Let's say that Johnny got off the bus at a different bus stop than usual to visit a friend and his mom told the bus driver it was okay. When he doesn't show up at home, his father might call the police to report the missing child, not knowing of the conversation with the bus driver.
Even if it is a simple misunderstanding, schools can still be held liable in situations like this if they cannot prove that they had permission slips for children. The same goes for field trips and other class excursions in which students leave the school grounds.
It can be incredibly easy for these types of forms to get lost or forgotten by students, parents, and teachers alike. When providing a paper form, you are at risk of students forging signatures or notes or busy parents resorting to verbal permission instead of written permission.
Filing and securing these documents is essential to the safety of students. With an automated parent portal or electronic email forms, parents can quickly and easily approve permission slips online, which are then stored securely in the student's file, reducing the risk of forged, forgotten, or misfiled information that might result in district liability.

2. Faculty Timesheets
Before implementing automated solutions, Olympia School District was hand-coding its entire payroll process. Each month over 14,000 timesheet line items were manually entered into the Olympia payroll system in order to payout faculty and staff.
As you can imagine, handling payroll by hand on such a large scale not only consumes a significant amount of time but also enables a variety of mistakes and delays to occur. Some of the potential issues include loss of timesheets and paychecks, last-minute work and end-of-month crunch time for administration, and the possibility for pay to be delayed if something goes wrong within the paper process.
Implementing an automated solution for timesheet tracking can result in fewer problems with lost documentation, a simplified timesheet management system for faculty, and a severe reduction in time spent on payroll each month. In Olympia's case, the new automated procedures saved the department ten days of processing each month, making it easier for teachers to get paid quickly and reducing stressful crunches.
3. Employee Travel Forms
When Lanting started with Olympia, the district did not have an automated process for employee travel. They used to send employees wherever they needed to go and then reimbursed employees based on credit card receipts.
Too many school districts fail to follow proper procedures for employee travel. Lack of oversight can be dangerous not only for faculty and student safety but also for the district's financial management. Reimbursements become difficult to process quickly, and audits become nightmares as vital paperwork is either missing or incomplete.
Implementing an automated travel form process enables employees to make travel requests that are automatically routed to the proper supervisor for quick approval. After the trip, the faculty member can then easily submit receipts and credit card transactions for speedy reimbursement, with each step along the way being automatically recorded in a document management system.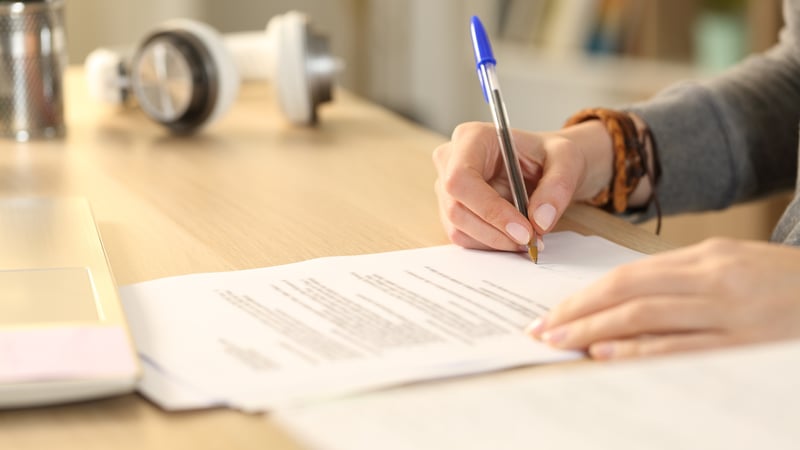 4. Student Information Forms
Student records and health forms are invaluable and are a major responsibility of school and district administrators to protect and secure.
The last straw for Olympia was when the district's basement flooded, destroying the majority of their permanent files. Employees waded through four feet of water to recover what was left of their paper documentation; thousands of important documents including student records were lost, and the district's reputation was understandably damaged.
Preventing a disaster like that from happening is much easier than fixing it once the damage has been done. By digitizing information collection and archival, you will not only reduce how much time is spent filing paperwork but also guarantee that your school administrators will always have an electronic copy of any necessary documents readily available.


5. Teacher Onboarding
With school districts focused less on Human Resources, an onboarding process that should take a few days often lasts weeks. Lanting's team at Olympia experienced this frequently until they switched to an automated system.
"A principal at one of our 22 locations would fill out a piece of paper and say I'm going to hire someone," says Lanting. "That would then go to our Human Resources department via a one-day transport. It would then sit on somebody's desk for an 'okay' to review. Then it would come to the business office, and I would look at it, sign it and move it onto the next person. So seven people later, you can imagine the frustration we had with not hiring fast enough."
Extended hiring processes leave classrooms empty while children fall behind on their education. This is a primary expectation of district administration and is something that parents and the school board will notice. Incorporating automated workflows and electronic forms into your hiring process can result in an immediate decrease in time spent onboarding employees and processing documentation. In the case of Olympia, that once exhausting process was shortened from two weeks to just three days.


Learn More About K-12 Back Office Automation
If you're spending too much time and effort managing documentation in your school or district, check out our case study that details Olympia School District's incredible digital transformation.
DocuPhase was created to simplify day-to-day operations by automating the tedious processes that weigh down your team. When you're ready to learn more about what we can do for your organization, reach out to our team of automation experts.