Your accounting team does great work, but are they empowered to do their best? Many inefficient processes drain time away from your staff and make it difficult to focus on high-value tasks. Everything from manual data entry to setting up new vendors requires a lot of their attention throughout the day. These four tools address multiple accounting problem areas so your team can become more effective.
Tool 1: Optical Character Recognition (OCR)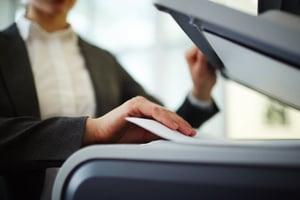 Manual data entry can take up a huge portion of your accounting team's day, and it has many issues. Human error can introduce incorrect data into your systems. Reports and forecasts based on this information are inaccurate and make it difficult to maintain visibility into your company's financial health. The accounting team also has less time to do high value tasks that leverage their specialized skill set.
OCR tools automate your data entry processes. The system takes input of digitized and paper documents and processes it so you end up with a format that is searchable and editable. Data can be directly extracted from these documents without further processing. OCR tools that support mobile scanning make it extremely easy to go through a stack of paperwork.
The data on invoices, purchase orders, purchase requests, receipts, and other accounting documents is directly added to the systems that they use. OCR allows for quick updating of vendor accounts and other essential parts of the accounting platform. Your accounting team gains back significant parts of their way. They have more capacity for strategic decision-making and optimizing other parts of their processes.
Tool 2: Document Management System (DMS)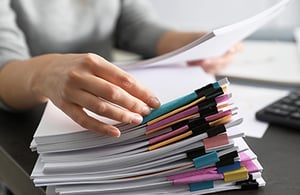 A single version of truth goes a long way in an accounting team. Many organizations have important documents such as invoices, POs, receipts, and other information scattered throughout multiple applications and locations. People could be working on completely different versions of this data, leading to human error and redundant work.
The task of simply tracking down missing accounting documents can be a full-time job. Document management systems eliminate this inefficiency by bringing all of your accounting paperwork into the same place. Robust search features streamline the process of finding and accessing these files, and there's a digital paper trail in place.
Not only does this free up the accounting team's time, it can also improve their overall satisfaction with your company. They have the tool they need to do their jobs properly and efficiently. They don't get frustrated over paperwork that goes missing or is siloed in another team member's inbox or cloud storage account.
Since everyone is using the same DMS, it's also easier to bring new hires up to speed. The onboarding process for the accounting team can be difficult when essential paperwork is spread all over the place and everyone uses different software to access it. The complexity of the underlying infrastructure that accounting depends on is simplified and reduces the potential for confusion.
If you're trying to achieve a paperless office, a DMS is a must. Your virtual filing cabinets have to offer an attractive alternative to the mix of paper and digital documents that are a common sight in the accounting department. This type of tool represents a clear advantage to going through this digital transformation.
Tool 3: Automate New Vendor Setup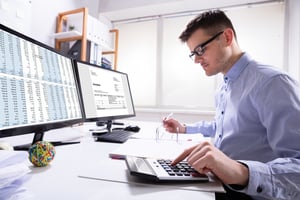 New vendor setups can be cumbersome when you want to ensure that you're maintaining internal controls. This can create an experience that is stressful for the accounting team and the vendors that you're trying to setup.
Automating the new vendor setup process is possible while still keeping strict checks and balances in place. This type of tool will check the vendor form and paperwork to confirm that the information is all there and any necessary documents are uploaded.
Only after these criteria are met, does the new vendor account get sent to the administrator in charge of it. The system has already performed the basic verification checks needed so that the accounting team's time is not wasted on accounts that are not ready to send or receive payments.
You still have a layer of manual verification in place alongside the automated process, so you can keep multiple eyes on this system. After the vendor administrator has finished their part of the process, the account goes to the relevant managers.
At the end of the new vendor setup process, you have a full paper trail available and enough verification layers that your internal controls are still followed.
Tool 4: Automate Accounting Processes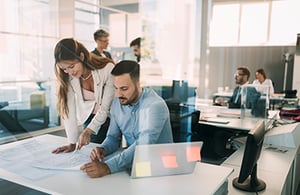 Look at your purchase order process, invoice approval process, and expense reporting. Wouldn't the accounting team be more effective if all of these were automated? Robust automation tools can support your team's workflows and allow them to create customized automations that can change as the company does.
The automation of these processes is another way that your accounting team gets more of their time back. They have more bandwidth to tracking down missing payments, following up with vendors, negotiating favorable contracts, screening for fraud, and handling any audits.
Automated workflows also standardize processes throughout your accounting department. Everyone is going through the same steps and the consistency can reduce errors and confusion about accounts payable and receivable. For example, purchase order automation allows for much faster processing of these requests as they come in.
The automation tool should offer customized rules so you can decrease the time it takes to complete processes. Your accounting team doesn't have to double-check the tool to confirm that everything is following your business requirements. Instead, the rules are built-in so they're always done before any further processing.
You're able to automatically assign tasks and send documents to the correct accounting team member based on the rules and the manual work that needs to be completed.
Choosing the Right Accounting Tools for Your Team
You have several considerations to keep in mind when you're choosing solutions that fall under these four categories.
Leading accounting automation tools are capable of integrating with many platforms. You get the advantage of best-in-class accounting tools while still keeping the organization on the same foundation.
Reach out to your accounting team to get their input on the tools that would be most helpful for their biggest pain points. If you're only going to choose one or two of these categories, you'll want to opt for the ones that have the best immediate impact on your processes.
Thoroughly evaluate potential accounting tools prior to choosing a solution. Your organization has unique needs, and you'll need a platform that can support your requirements over the short and long-term. During this part of the procurement process, make sure that the accounting team gets hands-on with the product. It needs to be user-friendly and intuitive so that it's quickly adopted and put into everyday use.
Whether you implement one of these solutions or all four, you're contributing to a more effective environment for your accounting team. Your return on investment will quickly be realized through fewer human errors and lost invoices, more time to focus on strategic decision-making, and improved visibility and consistency for your primary accounting processes.
Get a platform that can do it all for your accounting team. Schedule a custom demo of DocuPhase today.