Digital Transformation is one of the hottest topics in the tech world today. By now, you probably have a handle on the definition of Digital Transformation, but what may be a little more difficult to parse is exactly how Digital Transformation can be applied within your organization – particularly if your organization has been traditionally slow to change.
There are 3 specific topics that come to mind when the discussion turns to Digital Transformation within government: budgetary constraints, outdated processes, and business continuity.
OVERCOMING BUDGETARY CONSTRAINTS
Government-financed organizations have notoriously tight budgets. Here are some examples:
Hospitals
Huffington Post predicted that, in 2018, there would be $3.6 billion worth of federal budget cuts affecting US hospitals, particularly those in poor and rural communities. Medicaid users and uninsured patients were expected to experience a reduction in service, with drug discount programs seeing a $1.6 billion reduction in funding.
Education
Diverse Education reported the layoffs of 27 people from Virginia's Tidewater Community College in April 2017.
Law Enforcement
In late 2017, Cook County made plans to plug a $200 million hole in the 2018 budget by laying off hundreds of employees working for Sheriff Tom Dart and Chief Circuit Judge Timothy Evans. Job losses will extend to the offices of sheriff and chief judge, as well as the Health and Hospitals System.
This is just a snapshot; there are many similar stories circulating.
The good news is that enterprise automation can help your organization stretch its rigid government budget.
For example, with DocuPhase, Polk State College was able to reduce their administrative workload by 80 hours per week. Forsyth County Sheriff's Office was able to integrate with their public safety system and give its patrol officers in-car access to critical records. When Helen Ellis Memorial Hospital went digital with DocuPhase, they converted 33 cabinets and 2 years' worth of records, freeing themselves from paper-based, slow processes.
REVISITING OUTDATED PROCESSES
Statistics show that only 4% of organizations actually measure and manage their processes. (bptrends)
For those of us who have been steeped in the automation world for 15+ years, this seems unbelievable! But it's true.
DocuPhase's drag-and-drop process designer makes it easy to automate and adjust your processes. There's no need to continue using outdated processes that are a drain on your resources. Defining and refining your processes can help you create more capacity for growth within your organization. Digital technologies can help your team get more accomplished without adding resources.
ENSURING BUSINESS CONTINUITY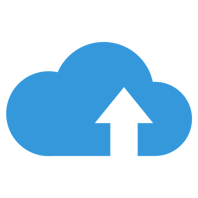 Do you currently have a technology strategy that supports business continuity in the event of a major disruption? Whether it's a flood, a fire, or a cyberattack, when you experience an unexpected emergency, you've got to be able to resume business as usual as soon as possible.
Digital Transformation means that your documents will be electronic and stored in the cloud. Your data and documents should be hosted at a secure facility and backed up. When all of your documents and processes are stored in the cloud using an Enterprise Automation Platform, you'll be able to keep on moving, no matter what's going on at your organization's physical address.
Ready to begin your Digital Transformation? Check out our tip sheet - Overcoming the Top 7 Process Improvement Risks – to guarantee success of your new processes.
Want weekly automation news sent straight to your inbox? Subscribe to our blog by filling out the form below.