The past year has demonstrated that radical changes to your business can be swift and unexpected. Making rapid financial adjustments has become the new normal, and it's more important than ever for your accounts payable department to be as efficient and accurate as possible. Automating your accounts payable process is the safest and cleanest solution to protect your team from the chaos that lurks around the next corner.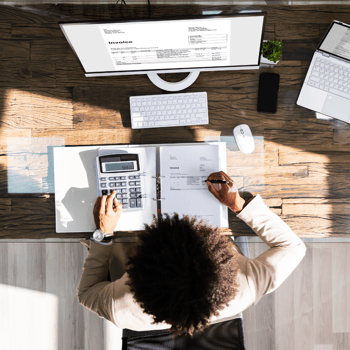 What is Accounts Payable Automation?
Put simply, AP Automation is a technology system designed to consolidate and streamline the lengthy processes that an Accounts Payable Specialist typically confronts. With so many points of intervention involved in the lifespan of a single invoice, automation serves to lighten the workload, reduce errors, and securely collect data and documents for future access.
In particular, some AP Automation services like DocuPhase, utilize optical character recognition (OCR) technologies to extract detailed information from submitted documents. By combining artificial intelligence and machine learning, OCR is able to read, interpret, and catalog relevant data digitally. It can even automatically route that information directly to the appropriate people in your organization.


Remote Work Amplifies Manual AP Issues
It's nothing new. We all know there are major problems facing AP departments that continue to use manual processes. Time management is still among the most frequent concerns as AP specialists regularly waste precious time on mindless, repetitive filing. Meanwhile, other common issues like data entry errors, late payments, and lost documents are only increasing.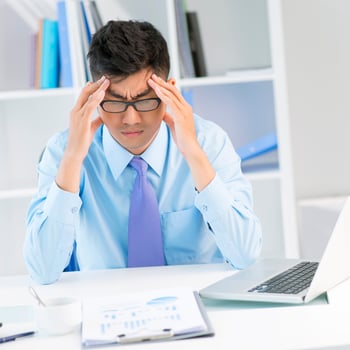 Miscommunication is an unfortunate side-effect of the worldwide adjustment to COVID-19 and the widespread transition to working from home. In fact, a 2021 study conducted by Buffer revealed that 20% of newly remote workers say that collaboration and communication have been their biggest struggles.
Few departments are as detail-dependent as accounting, and even small mix-ups can evolve into massive disruptions for an organization. And as if they weren't enough trouble before, audits have become particularly difficult to prepare for with a divided work environment.
Without a consolidated and automated system to bridge the new digital gap, AP teams often fall prey to frustrating setbacks that cost their organization time and money.


AP Automation Streamlines Workflow
Fortunately, accounts payable automation software can address these familiar concerns in a variety of ways:
With an integrated invoice management system, a team of the same size can handle a dramatically higher volume of invoice processing in the same amount of time!

3-way matching and manual data entry are replaced by optical character recognition that extracts and validates all information from your incoming documents without the risk of costly clerical errors.

Automated workflows

allow you to set up custom business rules to reduce the demands and expense of compliance and seize greater control over how things get done.

Payment processes are expedited so you can avoid penalties for late or missed vendor payments. Schedule your regular b2b payments with minimized approval steps and helpful reminders to ensure that nothing gets lost in the bustle.

Audits are made easy! You'll no longer need to waste dozens of hours finding, copying, and refiling. With all your invoices, purchase orders, and receipts digitally secured, you'll be able to quickly and easily give full access to your auditor. They'll have what they need, and you can focus on the future instead of the filing cabinet.
At DocuPhase, our clients frequently report an uptick in AP process efficiency...
"If you want to see how really inefficient your processes are, implement them in DocuPhase. Every process that I have implemented, I have changed shortly after to make it more efficient, even the ones we thought were solid."
- Christy V., Finance Manager


Don't Wait to Automate
More than ever, your accounting department needs the tools to quickly adapt to the shifting landscape and synergize with the rest of your corporate infrastructure. Automating your invoice and payment systems is a proven solution that optimizes time management, increases data reliability and accessibility, and eliminates errors before they occur.
DocuPhase has everything you need to successfully implement AP automation, as well as a suite of other integrated systems, including Document Management, Web Forms, Workflow Automation, and much more.
If you're ready to get in front of whatever 2021 has in store, schedule a call with our team. They'll help you find out exactly what DocuPhase's powerful tools can do for your organization.