While most organizations have set their 2021 goals and objectives, accounting teams are still stuck in 2020. The first quarter for many organizations is spent closing the books from the previous year and preparing for the upcoming audit.
If your audit is coming up, unless you are an audit specialist, right now can be an overwhelming time of year.
What Is A Financial Audit?
All companies are subject to financial audits, however depending on whether you are a private or public company, the type of business you have, and type of audit you are going through, audits can vary.
A financial audit is an evaluation of your company's records and financial statements with a goal of understanding your financial position. They ensure that the information from the previous year is accurate and complete. This information is then used to make decisions about your company, such as whether to invest funds, extend credit, lend money, and otherwise do business with you.
During an audit, auditors will select items to "test" for accuracy against your financials and as such, you will have to provide documents to substantiate the reason and timing of those items they are testing.
Read More: The Complete Guide to AP Audits

How Audits Have Changed With Remote Working
In the past, to prepare for your audit you would ensure your books were finalized and organized, compile your documents together, and hold your breath until it was over. However, with most companies operating in a remote or hybrid remote environment, preparing for an audit has become more challenging.
Challenges that arise with audits when working with a remote or partially remote workforce:
Inability to easily provide requested information and documents

Extended audit time

Increased audit fees

No visibility into documents currently being processed

No audit trail of documents

Incorrect data entry of financials
Because of COVID, many companies have been forced to move to a remote environment without ever having a foundation in place to support their transition. Because of this, many workarounds and temporary processes have been put in place. While necessary in the short-term, this can cause many issues and challenges during an audit.
So how can you prepare to support your remote workforce and set a foundation for your company to operate successfully throughout month-end, quarter-end, year-end, and your audit season?
The answer... Simplify your Accounting with AP Automation.

Be prepared: Download our Remote Audit Checklist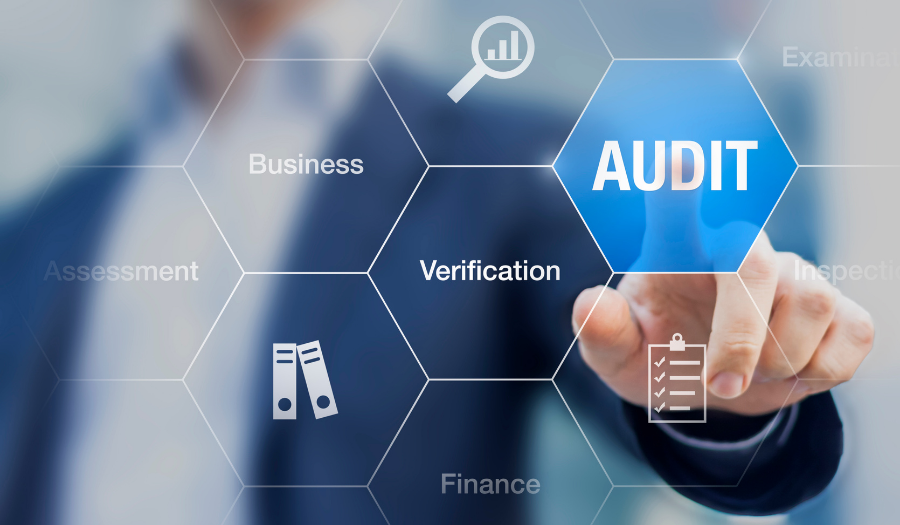 How AP Automation Impacts Your Annual Audit
While there are many benefits to automating your AP processes, companies that have an AP Automation platform in place are dramatically improving their audit experience.
1. Instant Access to Information
With an AP Automation solution, pulling together the documents and information you need to provide to auditors takes seconds. Regardless of whether you are working from home or in the office, you will have instant access to the information you need and can download and send it out to them immediately.
2. Reduce the Risk of Fraud
When operating in an automated environment, you are able to set up controls and checks and balances to enforce procedures to reduce and eliminate fraud. An AP Automation solution allows you to ensure that sensitive information is only accessible to those with proper permissions and enforce standard operating procedures and compliance.
3. Decreased Audit Time
By being able to provide requested information and substantiation to auditors immediately, your audit time will be drastically reduced. With an AP Automation solution, you will be able to give auditors their own access with rigorous permissions only allowing them to see the information they requested. You won't have to worry about spending time looking for information or asking your team about where things are.
4. Reduced Errors in Financials
An AP Automation solution allows you to eliminate data entry into your accounting system, eliminates the process and payment of duplicate invoices, and validates data to ensure accuracy. You will spend less time preparing for you audit with confidence knowing that your financials were processed accurately and completely already.
5. Visibility into Audit History
Using an AP Automation platform that has a document management system provides you with visibility into the entire audit history of each document, any decision that was made, who made that decision, why they made it, and when they made that decision. This means that you will be able to quickly retrieve and submit substantiation to your auditors when requested.
6. Increased Relationship with Auditors
Having an automated AP solution not only makes your life easier, but also your auditors! Gone are the days of processing in a paper environment. Auditors are using automation and tools of their own to make it easier, so by having your own solution in place it helps expedite this process even further, resulting in happy auditors!

Take Audits To The Next Level
As new tools and technologies continue to improve how businesses operate, audits can become more efficient and insightful. Using an AP Automation platform empowers you to always be audit ready. No more searching for information or spending unnecessary time and resources on your financial audit. That means...
Lower audit fees

More productive audit

Reduced time spent on your audit

Improved relationship with your audit team
Go from viewing your audit as an overwhelming experience, to an opportunity to learn where else you can improve your business financials.

Are you prepared for audit season? How are you preparing for your next one?
It's time to use tech to make audits flow smoother! Check out our Remote Audit Checklist to help guide you through your audit season.