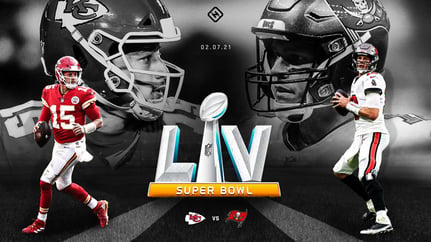 The Tampa Bay Buccaneers are making history this year by being the first team ever to play in the Super Bowl at their home stadium. (GO BUCS!) And while that's an impressive accomplishment, you can't ignore the fact that their newest quarterback has probably had a large impact on this. Last year, Tom Brady joined the Tampa Bay Bucs and quickly settled into the pirate life by leading the team to the Super Bowl!
While their success this football season can't be given solely to Tom Brady, he was a big piece of the puzzle that completed the team. By bringing in a new quarterback to help drive, manage, and inspire the team it has allowed the Bucs to come together and operate as a unit . They are completing more passes, running more yards and successfully executing on their plays which leads to them scoring more touchdowns. They have worked together to make history and aren't planning on stopping anytime soon!
So what can this teach us about having the right resources in place to drive success? Like a successful football team, business critical processes are heavily impacted when the appropriate tools and resources are in (or not in) the right places. Like a football team, accounting teams have team players, plays or processes, and areas for improvement that help drive success for their organization. It's time to think like a coach and find an AP Automation solution to be your company's QB this year leading you to success!
Think Like A Coach
For coaches, the use of film is a valuable resource for understanding where there are areas of improvement for the team, individual players, and it can provide insight into how opposing teams are operating. It allows them to understand what's working well, how they can optimize their plays, and how they can increase their chances of success.
Just like football coaches, it's critical for accounting teams to review their internal processes and workflows to find out what works, what doesn't, and find areas for improvement. In order to help achieve your goals, it's important to understand where you are today and what a baseline looks like. If you haven't already, get your team together to review your current processes and workflows.
When evaluating and optimizing your processes, we suggest following these steps:
Process Mapping: Have the team share feedback on what the process looks like today.
Discussion: What's working? What isn't? Where can you improve? Are there gaps?
Optimization & Testing: Implement a change that you think will help the team and test it.
Repeat: Continue this process until you have optimized all areas of the process.
Coaching Tip #1:

There are ALWAYS areas for improvement.
Following this exercise will allow you to quickly find the bottlenecks and implement changes. And you know what, if things fail, let it fail fast so you can continue to improve until you find out what works best for your team. If you aren't seeing large improvements that means it's time to find a tool to help drive your processes to the next level.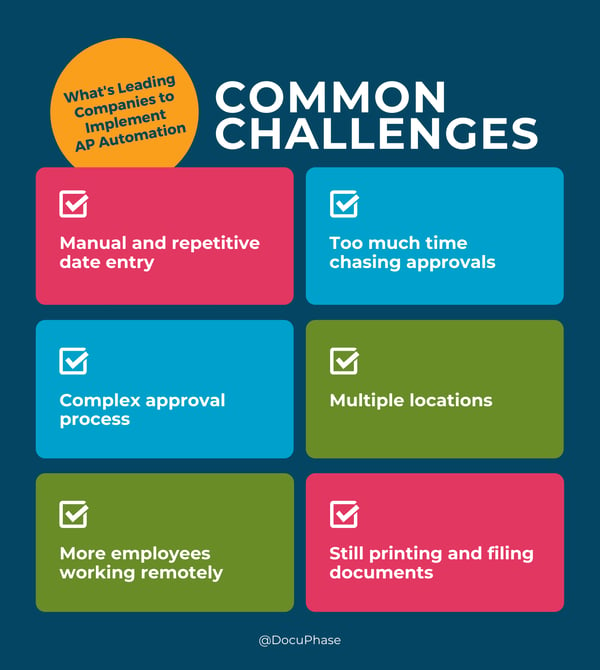 Finding The Best Quarterback Tool for Accounting
Like all football quarterbacks, it's never a one size fits all. Often, what we may think is the best fit for our team ends up causing more challenges and frustration. It's important that your AP automation tool fits your team and your processes, not the other way around.
So what are some qualities of a good accounting tool? Below are a list of quarterback essentials:
Line of Sight: Like the best QBs, the right AP Automation tool will provide instant visibility into your processes and team members.
Manage Teammates: Your AP Automation platform should provide insight into who your best performers are, who the bottlenecks are, and it should continually send reminders and escalations to everyone on your behalf so that you don't have to.



Improve Team Plays: An AP Automation tool should allow you to enforce processes and procedures so that your team can operate at their highest capacity, while you have complete control. Your platform should allow you to continually (and easily) improve your processes and workflows as you continue to grow.
Increase Team Morale: By implementing AP Automation, your team will be able to focus on higher value activities and eliminate the mundane tasks (like data entry, filing, and chasing approvals) making their lives easier! Happiness level improved!
Lead Team to Success: Whether this means decreasing processing time, reducing costs and headcount, or just providing your team with a better quality of life, you should be able to quantify whether or not your AP tool has helped achieve your goals.
Coaching Tip #2:
Understanding how you plan to measure success is key. Get team & executive buy-in on your goals of automation and have them documented.


AP Automation For The Win
If your AP Automation tool has these qualities, you'll be able to reap the benefits and see the success in the same year you implement. That's just like Tom Brady bringing the Tampa Bay Buccaneers to the Super Bowl in the same year he joined the team. Understanding your current team, knowing where the areas for improvement are, and taking action to address them will allow you and your team to do more with less and set a foundation for growth.
Ready To Score Touchdowns With Your Accounting Squad?
Schedule a Free Game-Play Review of your processes and learn how AP Automation can help you win the year!