Managing off-site workers has always created difficulties for companies. Whether in construction, delivery, repair service, or even emergency response, countless organizations are struggling with sub-optimal field work processes.
Many companies that heavily feature off-site visits can be weighed down by manual processes that result in lost or misfiled forms, delays for customers, and frustration for employees. The good news is that this doesn't have to be the reality. Several digital solutions can alleviate some of the common frustrations experienced by off-site and headquarter workers alike.
Custom Web Forms
Perhaps the most egregious efficiency mistake that a company can make in 2021 is running a paper-based office. And yet field workers are still filling out paper forms for everything from trip reports to reimbursement requests and everything in between.
Not only can these paper forms be easily destroyed or lost in the chaos of a worksite or company vehicle, but at some point, they will have to be delivered to the next step in the workflow, usually an office employee. That employee will then need to accurately interpret the information from this hand-written sheet and either file it or manually enter the data into a digital system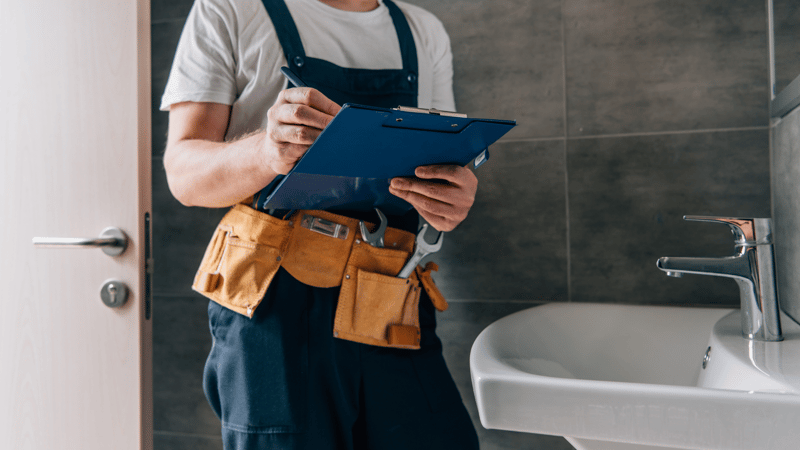 An electronic web form service can be a workhorse tool for any off-site worker as it will serve as a complete digital replacement for all paper forms. Web forms are easy to fill out with virtually no learning curve for employees. They can be built, updated, and deployed quickly and are often easy to integrate with pre-existing systems.
With web forms, standard work orders or reimbursement requests can be quickly filled out from the field using any web browser. If the form is part of larger automation software, the incoming data will be directly routed to the next step in the process, increasing efficiency for field workers and accelerating response time for the office employees processing the documents.
Mobile Access
One of the biggest time and money sinks for companies with a mobile workforce is constantly running back and forth from the office to submit forms, pull documents, or gather signatures. Inefficiencies in any of these processes can cause delays for customers, fatigue for field workers, and hemorrhage money from gasoline costs alone.
Mobile accessibility is an absolute necessity for off-site work. Allowing workers to file documents from their phones or laptop is essential. More than that, mobile-accessible systems can better enable and empower leaders working in the field by offering them access to important files, authorizations, or signatures in an instant, right from where they are.
Efficiency and cost savings are obvious benefits but don't overlook the value of empowerment either. Foremen, inspectors, emergency responders, and repair technicians are examples of field workers who can benefit from quick, remote access to records and company resources.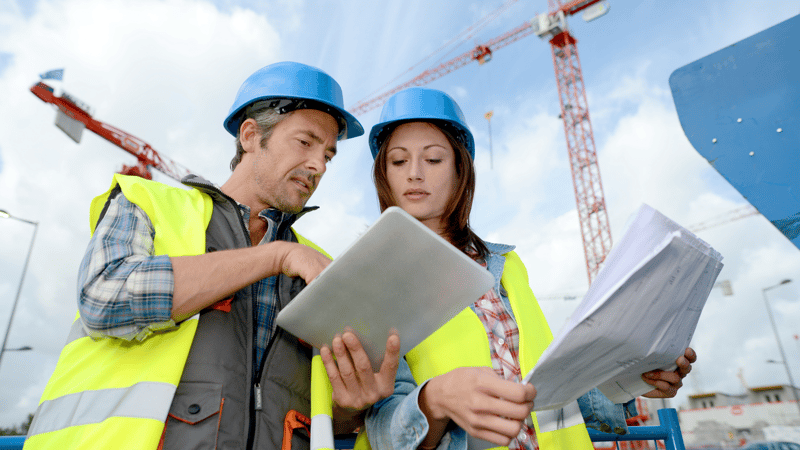 Automated Workflow
With so many moving pieces, managing off-site employees and their work can become exceptionally difficult. Maybe your consultation specialists are arriving at appointments late or missing them altogether. Or perhaps you are experiencing files and forms piling up at headquarters, or your supply deliveries are being delayed thanks to missed approvals.
It is not uncommon for companies with manual workflows to experience confusion and disorganization in a normal office setting, much less a workforce with so many agents on the go. For companies like these, implementing an Automated Workflow solution can completely revolutionize day-to-day work and remove the breakdowns in communication that lead to these harmful outcomes.
When paperwork from the field is automatically routed directly to the right person at headquarters, missed signatures, lost records, and late payments become relics of the past. With fully integrated work queues, employees of all positions can quickly view their upcoming priority assignments and any associated documentation in one place. They can then use this information to guide their decisions and activities while out on the job, with a digital paper trail to back them up.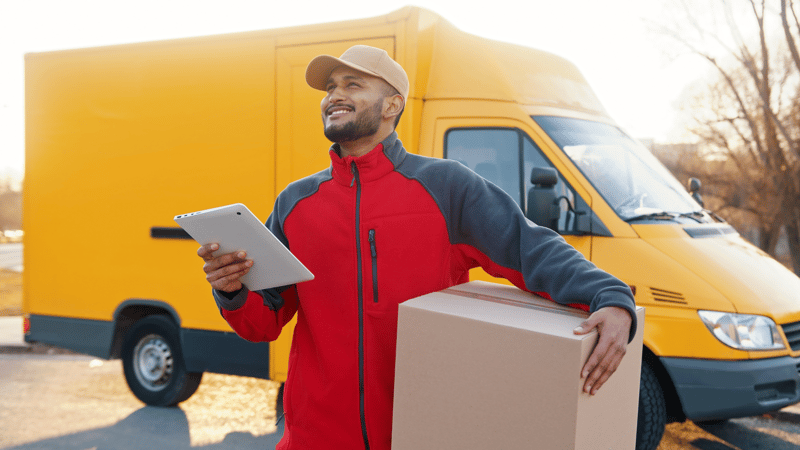 Document Management
At the end of the day whether filed in the field or at the office, all of those trip reports and gas receipts have to go somewhere. In the past, that meant large filing rooms where every scrap of paper had to be meticulously filed for future accessibility should the need (or an audit) arise.
But as we've learned over the last few decades there are major problems associated with paper-based document storage including:
Wasted time copying and filing papers initially.

Difficulty finding previously stored items when needed.

Money wasted on paper-based supplies and materials as well as on associated labor.

Space must be dedicated to house all of these files which comes with associated upkeep as well as the risk of environmental damage.

Pulling together items to provide to an auditor can be overwhelmingly difficult.
A Document Management solution works as a one-stop shop for all company documents and data. Users can quickly and easily upload new files and use Optical Character Recognition technology to withdraw important information from those files without dealing with tedious manual data entry and the inevitable clerical errors that follow.
Office managers, field workers, and auditors alike can access relevant files at a moment's notice with customizable security permissions to ensure the safety of sensitive documents. Full-text search and auto-indexing features allow end-users to pull documents by tags or categories. This ensures that any information relevant to a worksite or technician can be quickly found and provided.
It's Not Just Theoretical
DocuPhase has worked with numerous companies from diverse fields that experienced process pains when managing their mobile workers. Although no two cases have been the same, the automation tools listed above form a structural foundation for time and resource efficiency that consistently results in massive cost-savings for our clients.
If you are interested in reading an example about how automation can transform an organization with a mobile workforce, review the case study we conducted with the Alaska Village Electric Cooperative. This non-profit utility company was able to revolutionize its operations through process automation tools so it could better provide vital electricity to the people living in the vast Alaskan landscape.