While there are many other tasks and steps that may be included in the procure-to-pay process, such as vendor & supplier management, contract management, inventory tracking, and more, these are the steps we most often see when working with our clients. Furthermore, in most organizations, these steps are manual and done via email, or worse, using paper documents!

When having to handle all of these steps manually for every vendor that you work with, steps are often done more than once, handled incorrectly, or even missed completely. How do most companies increase the productivity of this process, without increasing overhead? They implement Procure-to-Pay Automation Software!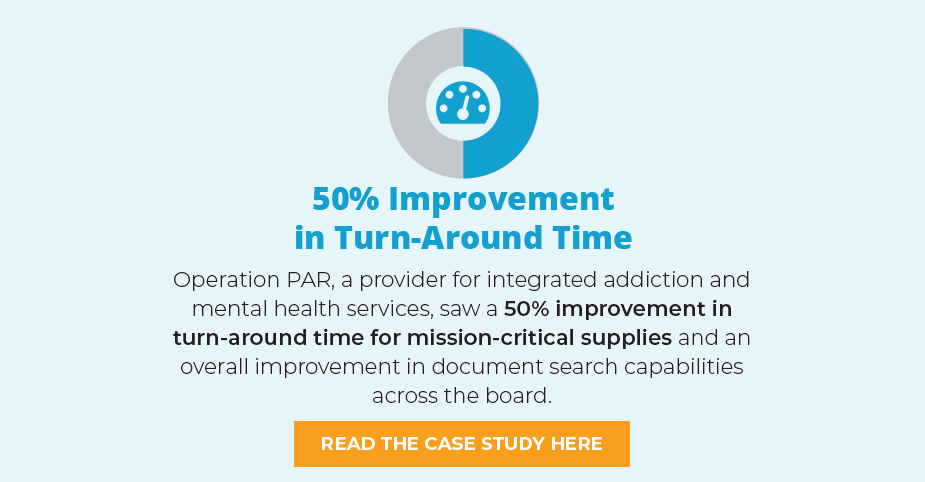 Leveraging Procure-to-Pay Automation Software
The foundation of any solution begins with a world-class Document Management (DM) core. This allows your team to find the right information, when they need it, every time.
Documents associated with the procure-to-pay process, such as purchase requests, orders, invoices, and receipts, are all stored in an easy-to-use, permissions and web-based browser application. Your team will now be able to access the information they need to get their work done from anywhere in the world, as long as they have access to the internet!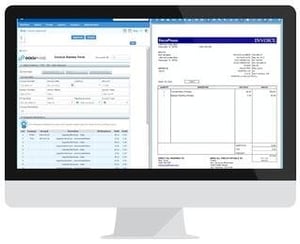 Aside from document storage and indexing, other key components of the DM core include advanced capture (OCR) and iLink, an add-on button that can be added directly into your ERP. One click of the iLink button allows for retrieval of any relevant documentation held within the DM repository. You no longer have to hop back and forth from system to system!
Once the DM core of the Procure-to-Pay automation solution is in place, web-forms and workflow tools are leveraged to drive efficiencies and reduce processing times. The system will automatically perform specific tasks, such as data entry, approvals, data sync, and notifications for you and your team, allowing you to focus on higher value activities.
Out of the box, the Procure-to-Pay automation solution has a best practices framework in place, so your team isn't starting from scratch. After your team has become familiar with the new system, it's easy to tweak and manage the solution to handle your unique exceptions, while continually improving the system.
No matter which ERP you're currently using, DocuPhase's Procure-to-Pay Solution can integrate seamlessly with your existing systems, bringing automation and efficiencies into your current processes. When you deploy a Procure-to-Pay solutions, your team members will still be doing the vital tasks that only humans can do, but the automation will be taking care of the time consuming, mundane tasks that are necessary parts of the process.
You will no longer have to worry about finding out where things are in the process, who has them, or do manual data entry into your systems. A process that once involved data entry, the routing of several documents, and a series of approvals is now completed almost entirely by a P2P automation solution.
Let the system manually match invoices to their associated documents, do the data entry into your accounting and line of business systems, and remind people to get their work done!
Now your team is focusing on higher value activities, such as re-negotiating vendor contracts or working on cost savings initiatives! Accounting departments across the globe are now able to turn themselves into profit centers by automating payments, which allows them to avoid late fees and to take advantage of any early payment discounts available to them.
Furthermore, you and your team now have the tools needed to drive more automation into other areas of your department. DocuPhase's Procure-to-Pay solution can extend into other departments, processes, and areas of your business. Time-off Requests, Expense Reporting, HR On-boarding and Off-boarding, Contract Management, and Sales Order Entry automation are just the beginning with Enterprise Automation!
The Future of Enterprise Automation
While it's impossible to predict the future with 100% certainty, DocuPhase can hazard a guess, based on what we've seen over the past 18 years. When it comes to Enterprise Automation, the possibilities are only growing. As more companies begin their digital transformation and adopt automation and RPA, late adopters will find themselves lagging behind.
The bar has been raised by Enterprise Automation, and as the technology develops, it will only go higher. Don't get left behind your competition!