COVID-19 has impacted the world in many unprecedented ways. Your business continuity plans may cover many disasters, but it's likely that long-term isolation due to a global pandemic was not one of them.
The good news is that there are options. If you have an internet connection, you have access to remote software and platforms that cover all aspects of your operations. From collaboration tools to file sharing, here are the work from home tools you'll want to put into place immediately.
Processes, Procedures, and Best Practices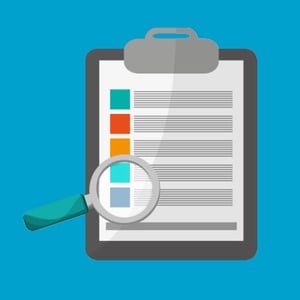 Start with your overall processes so you create a foundation where work can still get done even in these uncertain times. Here are a few software categories to explore that support your efforts in these areas.
Scrum Meetings
This agile methodology works great in the office, and you can easily set it up so that you can use Scrum remotely. There are a few ways you can do this. Scrum specific applications are available that digitize all parts of this meeting process. You can also opt to use general video conferencing tools instead. If you use that option, make sure to point a webcam at the Scrum board or offer it in a digital, collaborative form.
Task Management Systems
Task management systems are your best tool for keeping productivity high in a remote environment. These solutions make it easy for everyone to understand what they're responsible for, to report their progress, and to get an idea of the overall picture of what they're working on. You can keep everyone on-track and quickly identify any issues that could lead to missed deadlines, increased budgets, and other project hold ups. The exact task management system for your company's needs depends on the size of your team, the industry, the integrations required, and countless other factors, so it's worth taking some time to evaluate your options, even now.
Automate Back Office Processes
Everyone is stressed out, worried, and not on their A game. Not only are they adjusting to a remote work environment, they have so much on their minds from COVID-19. Make things easier and enable your remote workforce to not have to spend their time on repetitive tasks. Automation for your back office processes goes a long way towards lightening the workload while still ensuring that the time-consuming part of their duties still gets done.
Your workforce only needs to worry about their duties that require their direct attention, rather than paperwork and other administrative tasks that might fall outside of their wheelhouse. The productivity improvements through back office automation allows you to balance out the loss of productivity associated with the pandemic. This type of solution works best for tasks that are high volume, and straightforward. Data entry and accounts payable are two examples of areas that have a lot of opportunity for automated processes.
Virtual Connecting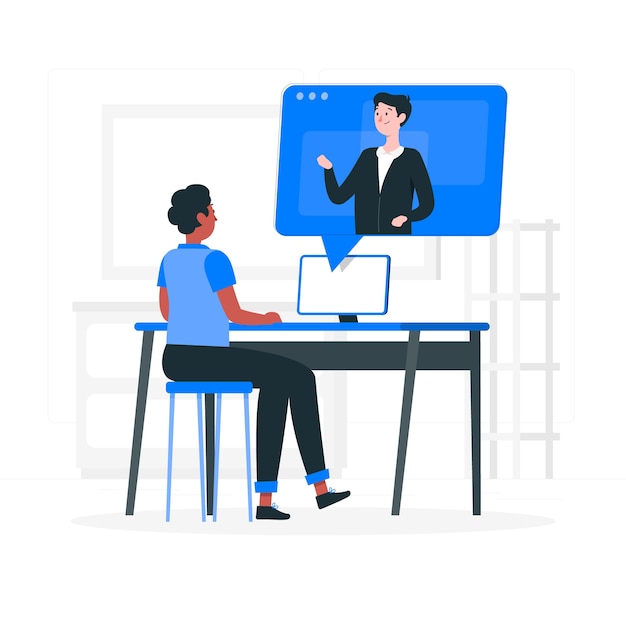 Water cooler talks might be a thing of the past for right now, so you need a new way to connect workers and teams together. These tools offer several useful ways for employees to keep in touch and have important conversations, without needing to go near a meeting room.
MS Teams: This tool is an excellent choice for organizations that already rely heavily on Microsoft products. It's a comprehensive communication and collaboration solution that can form the foundation of your remote workplace, offering chat, video conferencing, document management, and integration with a wide range of software.
Discord: This robust communications platform offers text chat, VoIP voice and video chat, and is incredibly user-friendly. It's easy to get started on Discord, and this platform can handle large servers so it can scale with your organization.
Slack: When someone talks about workplace chat programs, Slack is often the first one that gets mentioned. This mature platform has long established itself as a powerful text communications tool, with a lot of integration options and features.
Zoom: During the

COVID

-19 pandemic, many companies have turned their attention to Zoom for handling video conferencing. It also includes text chat, mobile collaboration, and a suite of tools for holding productive meetings.

GoToMeeting

: If you need great support for desktop sharing, this online meeting tool offers a powerful package.
Collaboration Tools
It's hard to get work done when you're not able to collaborate with others. These solutions provide the digital collaboration tools needed to keep business moving ahead in times of peril.
Jira/Confluence: This platform provides an all-in-one solution for a collaborative digital workplace. You're able to develop documents, work together on projects, and access the information needed to get the job done. One of the biggest benefits of using Confluence is that it has many pre-made templates that help speed up the deployment of your remote workforce.

Wrike

: This cloud-based project management tool works well for organizations that already have their other areas of collaboration covered through the existing infrastructure.

Wrike

is focused on the project management side of things, so you don't end up with a lot of extra features that you won't use.
Document and File Sharing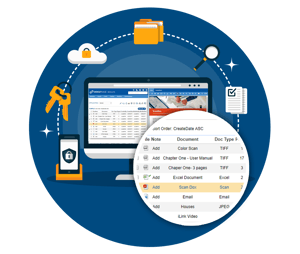 Passing documents and files to each other through email ends up with people creating dozens of different versions of the same files. Work gets redone and it's hard to figure out who ended up with the original version of the document. Document and file sharing solutions provide a central repository for this data, so everyone is working with the right information.
Sharepoint: For Microsoft-centric infrastructures, Sharepoint is a highly versatile document and collaboration application. The customization options on top of a powerful document management solution allow you to create an experience that suits your organization's unique needs.
VPN to Network Drive: Sometimes a simple solution is best. You can set up a virtual private network to securely access the network drives at your workplace, allowing you to access the needed documents and files. The drawback to this solution is that you don't get useful features such as version control, in-document collaboration, and robust document management tools. Depending on your industry and the regulations that your data is subject to, you may have additional considerations surrounding this configuration. For example, healthcare organizations would need a document management solution that's HIPAA compliant.
Google Drive: Organizations that are heavily invested in

GSuite

products or that prefer using Google solutions should consider Google Drive. This platform has deep integration with Google solutions and many other tools, and it's user-friendly. While it doesn't have as many advanced features as other document management tools, its native integration reach is substantial and allows you to quickly get it set up with your other platforms and applications.

DocuPhase

: This powerful enterprise automation solution combines workflow automation with document management. You can digitally transform the way that business gets done and enable your remote workforce to spend more time on their core competencies. You can quickly set up new workflows through a drag-and-drop process that doesn't require you to reach out to a development team to set up. Data capture, robotic process automation, and powerful integration tools are other features that provide an excellent boost to the remote workforce.

DocuPhase

is capable of enforcing compliance measures, providing high visibility into business operations, and allowing you to optimize your automations over time.
There's a lot going on in the world today with COVID-19, and it's important that your newly remote workforce has the right tools to do their jobs. These three tool categories cover a significant portion of what you'll need to successfully manage everyone who's working from home. Many of these tools, in addition to being user-friendly, also have power-user tools that allow you to get more out of them as you get used to the changes in your organization.
Above all else, be patient during this transition. Even in the best of times, an adjustment period is necessary. In the current situation, take a long-term look at the value these tools will provide.
Want to learn more about how to implement these tools with your team? Join us for a free webinar titled "Enabling Your Remote Workforce" and learn how to keep your processes moving and ensure business continuity, even if your staff is remote during these unprecedented times.