Staying competitive in the age of digital transformation means doing more with less. Your organization may not have the available budget for new hires to cover business growth, or you may be dealing with a talent shortage in the areas that you need help with. The good news is that you can increase organizational productivity without increasing your headcount using the following methods.
Implementing Better Search Functionality in Your Infrastructure
How much time do employees waste trying to find important files and documents on the network? Ad hoc requests happen all the time, but if your infrastructure isn't set up to support them, then it interrupts the workflow. Look into solutions that have robust search capabilities that empower your workers to get the data they need, when they need it, without it taking hours.
Centralizing Resources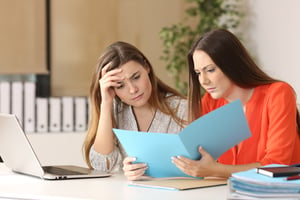 Searching for resources is a lot easier when they're consolidated into a central system. Many organizations struggle with data silos, which separate important documents and files on an individual, team, and/or departmental level.
If you try to access resources that are outside of the group, then you lack the visibility to know where it's at. You would have to go over to the respective department to try to get access to this information. In a centralized system, you have organization-wide data in a single solution. Files aren't stuck in someone's inbox or left behind on an ex-employee's network share.
Another advantage to centralizing resources is eliminating redundancy and version control issues. You'll have a single version of the truth with data, and everyone will work from the same version. No one ends up redoing work because they were working on a file that's multiple versions behind.
Many organizations accomplish this goal by using a Document Management solution, which acts as a way to centralize data. Since everyone logs into a single resource, it ensures that employees are on the same page with the files they should be accessing.
Addressing Workstation Complaints
Employees can't achieve their productivity goals if their equipment isn't working properly. Some companies give employees old and outdated computers and wonder why it's so difficult to keep up with demand. Check-in with workers on whether their tools for the job are working properly. Some organizations have set up a remote-work program that allows employees to work off-site. Tablets and laptops have the advantage of added mobility, so employees can work where it makes the most sense for their duties.
Optimizing Business Processes
"That's the way we've always done things" is a philosophy that gets in the way of productivity. While it takes some time to adjust to new workflows, auditing your business processes allows you to modernize how your employees get their job done.
Get feedback from the people who will be going through this process every day. They'll be able to point out the areas that give them the most trouble in the current processes.
Another benefit of bringing these processes up-to-date is that you can improve employee engagement by reducing their frustration.
Process automation, also known as workflow automation, eliminates these problems by bringing together people, processes and information. Work moves through the organization without unnecessary administrative burden so tasks are completed in a fraction of the time it takes manually.
Using the Right Technology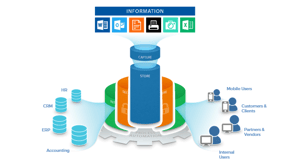 The right technology is the key for getting the most out of your current workforce. When you empower employees with technology that makes it easier to get their jobs done, their time gets freed up for other essential duties.
In many cases, this takes place with automation features. For example, accounting automation can eliminate many time-consuming duties from your employees. They can use that to focus on their core business duties. This is another productivity enhancement that can also lead to improved morale.
Determining which type of technology is the best for your organization depends on many factors. The most important step is discussing this with your end users before you procure a new solution.
The people at the top of the organization are rarely the ones who are turning to these solutions every single day. If a new application or piece of equipment is completely unsuited for the end user's needs, then the technology investment is going to go to waste.
Go through a complete audit process on your current technology solutions and look for the areas that are least productive. They may be dealing with technology that is obsolete or poorly suited to their needs. Get feedback on exactly what would make their jobs easier to do, and start looking for platforms that match these requirements.
When you're ready to roll out new software or hardware, have a robust change management plan in place to smooth out this process and drive adoption to it. Otherwise, you could end up spending a lot of money on a system that no one is motivated to use, or they may not get the full value out of its functionality.
AP automation is great, but if no one knows how to manage it properly, then it will end up collecting dust instead of helping your team.
Investing in Your Workforce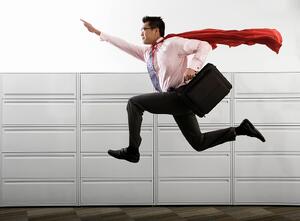 Professional development opportunities bring a number of benefits to your organization. On the productivity front, when you give employees a way to increase their skill sets, you give them what they need to get work done more quickly, accurately, and efficiently.
You also increase retention by taking an interest in their career development, as you show that you value each person and what they bring to your organization. You also close up skill gaps, which often occur due to talent shortages in high-demand areas.
If someone is interested in learning more about what another department or team does, take some time to see whether cross-training is a viable option. The worker may find that they like the other position more than their current one, and become more engaged with their work following an internal move.
You also gain employees who can pitch in to help other departments out during crunch time. If you're not sure what types of professional development to invest in, ask the people who would be impacted the most by them. You'll end up with a list of potential workshops, training tools, conferences, and other resources that are good possibilities for this area.
Integrating Third-Party Features into Your Current Applications
Learning a completely new software takes up a lot of training time that's spent away from current projects. It's easy to miss deadlines during a big deployment, and without sufficient change management, the new initiative may fail completely.
Many applications feature an Application Programming Interface, or API, which make it possible to integrate some of their features into your existing software. While this can sometimes require custom development, it will enhance your capabilities and avoid the cost of switching over to a completely new system if a feature is a must-have in your industry.
You don't have to retrain everyone on the platform they do their work on. They just need to know how to work with the new feature. Since system integrations are often used to bring in functionality that is specialized in nature, you most likely would only need to do the training on a team, department, or role level.
Improving Communication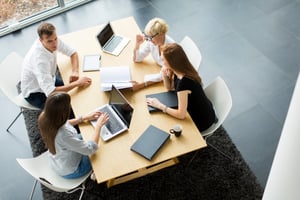 Clear communication goes a long way towards making operations go more smoothly. There are many roadblocks that can stand in the way of communication, ranging from human factors to technology
Lack of unified communication platforms: When communication and related resources are spread throughout an organization, it becomes difficult to keep track of conversations. Messages could slip through the cracks and get forgotten when they're buried in someone's inbox.
If you have to use multiple types of programs for different communication methods, then you have to deal with learning all of those applications. Unified communication platforms bring all major communication channels together in one place, which vastly simplifies and streamlines this process.
Poor communication channels for official discussions: If employees' only option for official communication is in-person, on the phone, and email, then it can become difficult to talk when those options are not available. Many organizations are using expanded communication channels to give more opportunities for employees to work together.
Inability to find time for meetings: If the work schedule is too jam packed, then people won't even have time to communicate essential information. It's important to fit in meeting time into everyone's schedules, especially for teams who depend on each other's work to get their own done.
Messages pass through multiple people before reaching the intended recipient: This game of workplace Telephone does not do anyone any favors. People verbally passing messages along could forget important details or miscommunicate this information.
Poor communication skills in general: Some people haven't developed great communication skills, which can lead to issues in the workplace. You can make workshop and training opportunities available for people who could use some more support in learning about workplace discussions.
Interpersonal problems within a department or team: Sometimes people's personal issues get in the way of them being able to have a civil conversation. This type of situation requires attention from a manager or another leader to fix it before it creates a toxic work environment, leads to missed deadlines, or results in other problematic consequences for your organization.
Lack of clarity and expectations in communications: Sometimes people have a hard time getting to the point, communicate things poorly, or simply don't know that they're expected to discuss a certain area. Set standards for workplace conversations and the types of information that workers are expected to share with one another or their supervisors.
Boosting Cross-Department Collaboration
When everyone is working together on a common goal, then you take advantage of the economies of scale to boost productivity. Several of the suggestions mentioned in this article naturally lead to improving collaboration between teams and departments, such as centralizing resources and cross-training your people.
You can create project teams that are mixed from multiple departments so that multiple skill sets and perspectives are represented on that team. Create opportunities for employees in different departments to get to know one another, such as through workplace retreats, team building exercises, socialization events, and similar activities.
Make it simple for people across different departments to reach out to one another to confirm information or to pick their brain during various processes. When they're capable of leveraging internal resources for questions, advice, and concerns that are relevant to other departments, then they can get back to their work much quicker. You're also creating an environment that promotes innovation as people put their heads together and look for new ways of tackling problems in your market or industry.
Sustainable Productivity Improvements Take Place on a Systemic Level
It's common for organizations new to automation to begin with the accounting department and then expand the platform into the rest of the enterprise. With this approach, the entire organization benefits.
All these accounting processes can benefit from automation: AP invoice receiving, AP data entry, three-way matching, automated GL coding, exception processing, expense report processing, approval routing and notifications, journal entry approval and tracking, and customer and vendor process notifications.
Whether you adopt one of these options or all of them, take a big picture view so you know what to expect as you make these changes.
Now that you're prepared for taking that first step into digital transformation, sign up for a free demo of our platform. And don't forget to subscribe to our blog for more info!