Growth Capital provider Angle Point Capital announces purchase of enterprise automation software firm DocuPhase and appoints new CEO.
CLEARWATER – DocuPhase LLC, a Florida-based automation software company, announced it has been acquired by Angle Point Capital. Along with the acquisition, Angle Point appointed Dan Gaertner as the new CEO of DocuPhase.
Robert Koven, a Partner who led the deal for Angle Point, notes, "Automation software continues to be one the fastest-growing segments in the market and DocuPhase has built a proven platform well-positioned to serve the growing demand in business automation."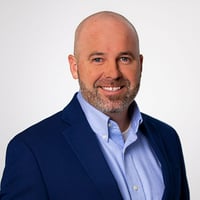 Angle Point also announced that they have brought on SaaS Technology veteran Dan Gaertner as CEO. This transition to new leadership occurred during the changeover as Angle Point acquired DocuPhase. "Dan's extensive experience leading technology companies through rapid growth and expansion will be an invaluable asset to DocuPhase," Koven says. "Dan gives us a proven leader with the ability to navigate and implement creative solutions at scale."
With over 20 years of experience in the SaaS and technology sector, Gaertner's new role as CEO of DocuPhase comes after fulfilling the role of CTO at Fintech, a payments automation platform. Prior to that, he worked as executive vice president at Community Brands, where he led the software company through multiple strategic acquisitions. Throughout his career, Dan has also held product strategy and technology roles for well-known consumer brands Autotrader.com, Homes.com, and Remax.com.
Gaertner is eager to take on the opportunities and the new challenges ahead for DocuPhase. "It's an honor to be a part of this team and to have the opportunity to join at such a pivotal time," he states. "Business Process Automation is top of mind for all business leaders today. So many organizations are facing unprecedented challenges, forcing them to find new ways to conduct business and/or reach their customers. It's exciting to be a part of a product that can help solve some of the challenges presented by remote business engagements with employees and customers."
About DocuPhase
Document management and robotic process automation (RPA) help companies navigate Digital Transformation and reduce repetitive tasks. Founded in 2000 in Clearwater, FL, DocuPhase's original mission was to meet the needs of local companies working in a fast-changing business environment. The unique and tailored approach of DocuPhase handles the specific needs and customer expectations of each company they engage with. Twenty years later, DocuPhase is still saving companies money by automating accounting processes, purchase orders, sales orders, and other business processes, through the use of tools like web forms, workflow automation, data capture, ERP system integrations, digital document management, and more.