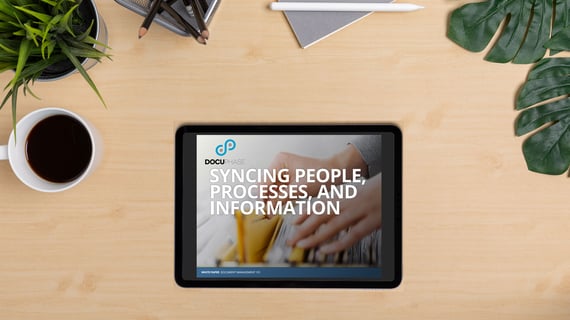 LEARN HOW TO BRING TOGETHER YOUR PROCESSES AND YOUR PEOPLE WITH THE CRITICAL INFORMATION THEY NEED.
Your business likely has routine tasks which are handled by multiple people in your organization. Many of these tasks are dependent on paper forms and documents, or unstructured data.
What you may not know is that connecting those processes together into organized workflows and electronic documents can lead to more efficient results for your business.
In this white paper, you will learn about:
How document management and workflow automation can affect business processes and the employees who manage them

The top seven tips for choosing a solution to connect your employees with the information they need
Download your free copy of this white paper now to start learning about how workflows can help your business.