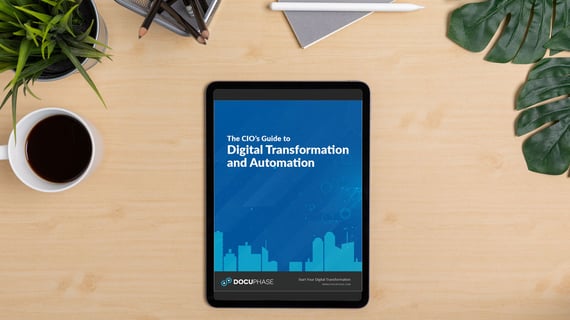 ARE YOU MEETING THE GOALS OF THE DIGITAL TRANSFORMATION ERA?
The world is transforming at an ever increasing pace, and so is the role of CIO.
In fact, 95% of CIOs agree that their responsibilities are changing as a result of world-wide digital transformation and the focus on automation.
This whitepaper is a guide for CIO's in this new era. Learn how CIO's can:
Drive innovation
Create capacity for growth
Deliver on new expectations
Overcome roadblocks to digital transformation
Meet long-term strategic goals
Download this whitepaper today to bring your organization into the era of digital transformation and growth!