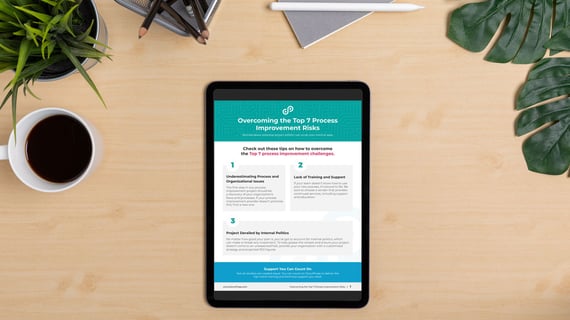 ARE YOU LOOKING FOR WAYS TO ENSURE THE SUCCESS OF YOUR PROCESS IMPROVEMENT PROJECTS?
Of course you are! The problem is that, despite our best intentions and revolutionary ideas, many projects fail.
Our whitepaper, "Overcoming the Top 7 Process Improvement Risks," will teach you what the most common pitfalls are and how to avoid them.
Don't wait any longer - Download the whitepaper by filling out the form on this page.