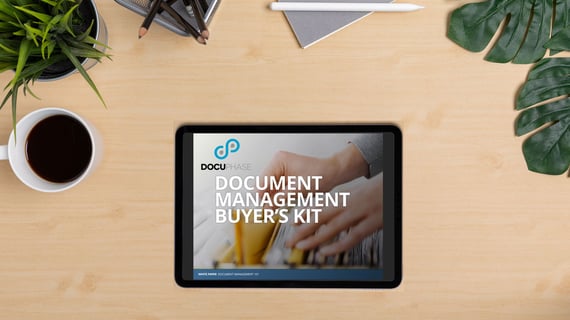 USE THESE TOOLS TO ENSURE THAT YOU ARE LOOKING FOR THE RIGHT BENEFITS AND FEATURES IN A DOCUMENT MANAGEMENT SOLUTION.
Choosing the right document management solution can have a major impact on your success, but how do you know which factors are most important for making that decision?
This kit will help you:
Determine if you are ready to go digital

Learn why the right solution will improve efficiency

Know what to ask potential solution partners

Identify key questions for your stakeholders

Understand how document management impacts security
Grab your free copy of this guide by filling out the form!