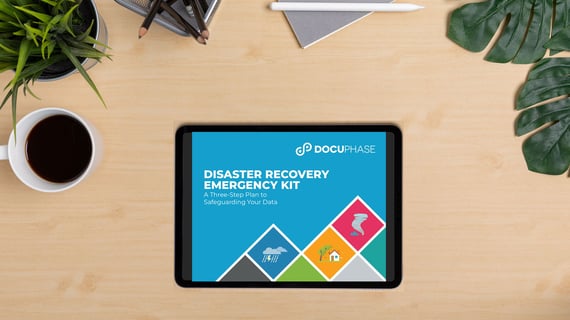 WILL YOUR COMPANY SURVIVE A NATURAL DISASTER?
Of the companies that experience major data loss, 70% of them are out of business within a year!
Do you have a plan for recovering data and documents? Will you able to keep your processes cranking, even if from a remote location?
Ask yourself these questions:
Do you have a backup plan?
Are your processes mapped out and automated?
Does your team have mobile access?
With the right plan in place, you can feel confident that you're prepared for anything. Get started today with our Disaster Recovery Emergency Kit: A 3-Step Plan to Safeguarding Your Data.