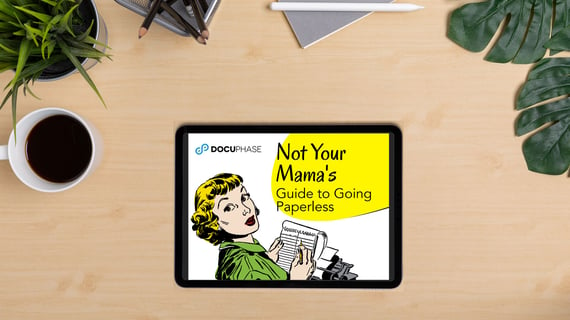 Psst, Your Mama's Approach is Dated
Chasing documents to get your job done sucks. It's not 1980 anymore – put an end to mundane administrative tasks that bring zero value, and instead take steps to go paperless.
Enlisting a document management system (DMS) saves you money, organizes paperwork, and simplifies your processes. What more could you ask for?
Our eBook, "Document Management: Not Your Mama's Guide to Going Paperless," will teach you:
Important questions to ask yourself before deciding on a DMS
Cloud vs. on-premise pros and cons
Real-world examples of Document Management Systems improving businesses
Make your mama proud: download your eBook today by filling out the form.